Issue #1060 Oct. 1, 2016
Publisher: Joan Stewart
"Tips, Tricks and Tools for Free Publicity"
In This Issue
Your Byline in Industry Magazines
Get into Holiday Gift Guides
Easy Way to Amass Amazon Reviews
Hound Video of the Week
This Weekend in the Hound House:

I'll be in the garden today and tomorrow, pulling the weed Creeping Charlie, cutting down crispy brown perennials and planting bulbs. My friend Jo and I will see the movie "Sully" with Tom Hanks. Did you see it? Would you give it five stars like most of the reviews have?
1. Your Byline in Industry Magazines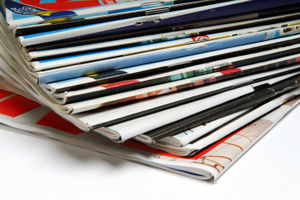 One of the best ways to become a recognized expert in your field is to write bylined articles for industry magazines read by your target market.
Long before I started blogging, I wrote for Entrepreneur, PR Tactics, PR Week and other magazines for the PR industry and small business owners. They pulled traffic to my website, introduced me to new readers who became followers, and boosted my credibility.
Longtime Publicity Hound Henry DeVries, a contributor to Forbes, says writing for trade journals is a far better way to find paying clients instead of wasting money on brochures. Your articles can also earn you national recognition. Henry mentions me in the article along with seven examples I shared for what I call "fill in the blank" headlines. I found all seven headlines online, removed a word or two, and suggested you consider using them for your own articles.
Henry includes step-by-step directions from PR pro Russell Trahan of PR/PR Public Relations. Use Russell's 10-part formula to create your own article, and then start pitching it to industry publications.
To do: Read "How to Turn Bylined Trade Journal Articles into Clients." And start writing! #industryarticles #tradepublications #articlewriting
2. Get Into Holiday Gift Guides

Several hundred print editors, TV and radio stations, bloggers, podcasters and websites are on the hunt for products that would make ideal gifts this holiday season.
They are publishing gift guides, and they all need information on products (including books and services) that would be idea for their target market.
Think beyond Christmas, however. Many of these media outlets also have gift guides for Mother's Day, Father's Day, Graduation Day, Valentine's Day, minor holidays or obscure special events throughout the year. If you have a niche product for a narrow market, not to worry. You can often see far more results with a niche publication or podcast than if USA Today wrote about it, a long shot.
The beauty of pitching gift guides is that unlike regular pitching, where you must find a newsy hook or angle that ties into your product, you can pitch your product to the hilt because they don't need a hook or an angle. They want products that make great gifts. Period.
This Thursday, from 4 to 5:30 Eastern Time, I'll show you how to research gift guides on your own, learn their deadlines, pitch your product, and keep getting publicity long after Christmas. Join me for the paid webinar "How to Get Your Product Featured in Holiday Gift Guides." Everyone who registers will receive 10 free "short leads" for print or broadcast media, websites or blogs that are looking for products now through the end of the year. I can't guarantee they'll be a good fit for you, but the leads will help you understand how this process works.
To do: Register for "How to Get Your Product Featured in Holiday Gift Guides" even if the time doesn't work for you because I'm recording it, and I'll send you the recording, the 10 free leads and the other bonuses within 48 hours. #giftguides #giftsections #holidaygifts
3. Easy Way to Amass Amazon Reviews

When Amazon visitors are searching for a certain type of book and type keywords into the search box, Amazon delivers a list of books.
The first book has 321 reviews with an average of 4.5 stars. The second book has only one 5-star review. Which of the two books will visitors most likely buy?
The first one. More reviews, especially more good reviews, equals more interest and more sales.
You MUST have Amazon reviews. But you don't need 321. You simply need many more reviews than what competing authors in your genre have received.
Get reviews the tedious way, by spending weeks or months researching Amazon reviewers and then hitting a brick wall when you can't find their contact information. Spend even more time writing and rewriting your pitch.
Or do it the easy way. You can have contact information for dozens and possibly hundreds of reviewers who review your type of book, within minutes. And you can save more precious time by using a simple template when you email your request for a review.
Digital publishing expert Debbie Drum demonstrated the step-by-step process during Thursday's webinar on "How to Build an Army of People Selling Your Book for You Nonstop, 24/7 and FOREVER."
To do: Watch the video replay. Or go directly to the sales page where you can read Debbie's killer offer on how to start using her software this weekend to contact reviewers. Bonuses include tips on how to avoid getting reviews removed by Amazon, how to make money over and above increased book sales, how to handle bad reviews, and how to participate in month Q&A calls about Amazon and digital publishing. #amazonreviews #bookreviews #getbookreviews
4. Hound Video of the Week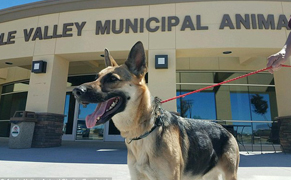 At least 40 people want to adopt Ginger, the German Shepherd that escaped from her kennel and walked out three doors at an animal shelter last month in Apple Valley, Calif. Watch how she breaks free and knows exactly how to open the doors to escape.