Issue #1194 Feb. 3, 2018
Publisher: Joan Stewart
"Tips, Tricks and Tools for Free Publicity"
In This Issue
Your Book in Gift Guides
Niche Your Pitch
P.S. for Free Movie Posters
Hound Video of the Week
This Weekend in the Hound House:

I'll be taste-testing the Mexican cocoa powder, vanilla salt (I never heard of this before) and clear vanilla I brought back from Cozumel, one of three ports we visited on the Publishing at Sea cruise. There's a big snow storm headed this way, and hot chocolate with a little clear vanilla in a dollop of whipped cream sounds perfect.
1. Your Book in Gift Guides

Whether you write fiction or nonfiction, your book will make a welcome gift.
But how can people buy it for friends and loved ones if they don't know it exists? They read about it in a holiday gift guide, a super resource for free publicity.
Gift guides are published by newspapers, magazines, newsletters, bloggers, websites, even radio and TV shows and stations. They feature the best products and services that would make perfect gifts for a specific audience. Journalists who might never consider writing a story about you might be happy to feature your book in their gift guide.
Three important things to remember:
Unlike traditional pitching, you don't need a "hook" or an "angle," just a top-quality book that's a perfect fit.
If you don't want to buy an expensive gift guide database that features media contact information, the best way to research gift guides is with Google. Search for "gift guides for hunters" or "gift guides for Mother's Day" or "holiday gift guides 2018 for graduates".
Follow the directions on how to submit your book. Be ready with a press release and high-resolution and low-resolution photos of your book cover.
To do: Read my article "Submit Your Book to Holiday Gift Guides" for the step-by-step instructions.
#GiftGuides #HolidayGiftGuides
2. Niche Your Pitch

One-size-fits-all pitches go nowhere.
That's because media outlets are so niched these days, that whoever you're pitching must read your pitch and think, "This is perfect for our audience."
If you're pitching five very different media outlets, blogs or websites, you should have five customized pitches, sometimes on different topics.
That's what I told freelance writer Lisa Iannucci when she interviewed me for an article on how travel agents can generate free publicity.
Concentrate on the type of travel you specialize in and the type of travel that a media outlet's specific demographic wants, I told her. For example:
If you work a lot with Millennials and you're pitching a website for Millennials, suggest a list of the "Top 10 Adventure Travel Trends for Millennials." (Millennials want adventure!)
If pitching a destination for foodies, and you want it in a food magazine, suggest "Top 10 Destinations for Vegetarians."
Pitching a website for Baby Boomers? Pitch "Best Vacations for Boomers on the Mend." Great for those who have had hip and knee replacements.
To do: My other tips in her article work for you too, even if you aren't a travel agent. Read them all in the article "Maximizing Media as a Travel Agent."
#TravelAgents #TravelAgentPR
3. P.S. for Free Movie Posters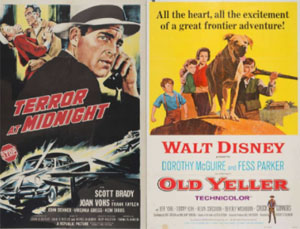 Publicity Hound Karen Commons read Tuesday's item here on the free movie posters and wrote:
"I want to alert you that the movie posters are not necessarily in the public domain. Each one that I looked at includes this text on its page:
"This material is made available for education and research purposes. The Harry Ransom Center does not own the rights for this item; it cannot grant or deny permission to use this material. Copyright law protects unpublished as well as published materials. Rights holders for these materials may be listed in the WATCH file: http://norman.hrc.utexas.edu/watch/. It is your responsibility to determine the rights status and secure whatever permission may be needed for the use of this item.
"I haven't checked the comic book site, but those illustrations may also still be under copyright."
She's right, and I should have taken the extra step to check that. The Digital Comic Museum states that " All files here have been researched by our staff and users to make sure they are copyright free and in the public domain."
To do: Before using any free images, always check the terms of service and copyright restrictions.
#MoviePosters #Copyright
4. Hound Video of the Week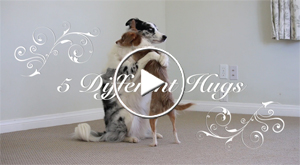 Thanks to Dan Janal of PRLeads.com for this early Valentine's Day treat, a video tutorial on the five different types of hugs.