Issue #1059 Sept. 27, 2016
Publisher: Joan Stewart
"Tips, Tricks and Tools for Free Publicity"
In This Issue
Write Your Interview Questions
Create an Army to Sell Your Book
Your Own Holiday
Hound Video of the Week
This Week in the Hound House:

I'm licking my wounds. Remember that jeweled tiara I told you about on Saturday? It sat on my friend Ann's head the entire weekend. She annihilated me at 500 rummy–10 games to 5. But she had the advantage. It was sparkling so bright I could barely see the cards in my hand.
1. Write Your Interview Questions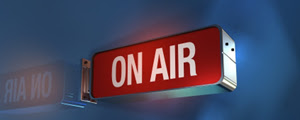 The next time a TV or radio station schedules you for an interview, make it easy for the media outlet to offer a compelling show that prompts viewers or listeners to do exactly what you want them to do.
How? By deciding on your key message and writing your own interview questions.
Brad Phillips, aka Mr. Media Training, says one way to do that is to create anticipation. Let's say you're a researcher concerned about the consequences for women who are too focused on their body weight.
Here's what Brad calls an average question: "Can you talk about the research from Arizona State University that found that many women would prefer blindness to obesity?"
Here are two ways to rewrite it and almost force the audience to "lean in" and listen:
"You've said that while researching your book, you came across a statistic that stopped you dead in your tracks. What was that?"
"Most physicians tell their overweight patients to lose weight. But you say that advice–well intentioned as it may be–can sometimes lead to some very negative consequences. How so?"
Important: Don't offer print journalists your questions or you'll insult them.
To do: Read Brad's other tips on "How to Prepare Questions for Your Own Media Interview" and my comment below the blog post. #mediainterview #intervieewquestions #mediatraining
2. Create an Army to Sell Your Book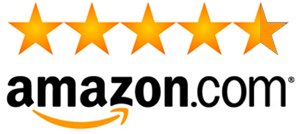 Many publishing experts recommend authors tell other authors: "You review my book and I'll review yours."
If they swap reviews, the reviews rarely sound authentic because the authors usually don't have time to reach each other's books.
The reviews probably won't contain specific examples of why the reviewer liked the book. Alert readers will notice that you reviewed her book on Amazon and she reviewed yours. And–surprise!–both reviews have five stars.
There's a better way.
This Thursday, at 4 p.m. Eastern Time, I'm hosting a 90-minute webinar with publishing expert Debbie Drum on how to find powerful people and targeted readers who will get the word out about your books. You won't have to post "free days" nonstop to your Facebook groups. You won't have to swap reviews. You won't have to rely on KDP Select days either.
The training is free.
To do: Register here. #bookreviews #amazonreviews #bookmarketing
3. Your Own Holiday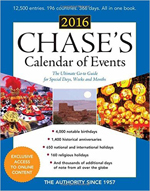 One of most popular trending topics on Twitter is a popular or obscure holiday.
Today is #NationalVoterRegistrationDay and so far, that hashtag has appeared in more than 6,600 tweets. Today is also Ancestor Appreciation Day, Food Service Employees Day and Teacher's Day. These special holidays, and a special week or month of the year, are perfect springboards for promoting a product, service, cause or issue.
One of the best ways to make your special day go viral is by getting a coveted free listing in Chase's Calendar of Events, the granddaddy of directories for holidays and special days. Thousands of journalists have this reference book on their desks so they can refer to it on slow news days. Thousands more Twitter users might share it.
If you don't have your own day, create it now. But that's only half the task. The other half is promoting it like crazy.
I interviewed an editor at Chase's who explained in step-by-step detail how to create your own holiday or day, week or month of the year and tilt the odds of getting into their book in your favor. They turn down far more entries than they approve.
Her advice is in the video recording of a webinar I hosted on "How to Create Your Own Day, Week or Month of the Year and Get Mountains of Publicity."
To do: Grab it for half price before midnight tomorrow night, Sept. 28. It includes my list of 21 places to publicize your holiday and 7 free tools that will encourage social sharing. Save $24.98 when you use the coupon code HOLIDAY (apply and recalculate) at checkout. Order here. #createaholiday #chasescalendar #nationalvoterregistrationday
4. Hound Video of the Week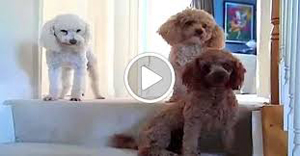 One of my favorites: "Who did this mess?" See if you can guess which of these three poodles is guilty.