Issue #1165 Oct. 14, 2017
Publisher: Joan Stewart
"Tips, Tricks and Tools for Free Publicity"
In This Issue
Write Sassy Author Resource Boxes
Halloween Contest Ideas for B2B
Book Hooks
Hound Video of the Week
This Weekend in the Hound House:

Today I'm taking a friend on a tour of my favorite Milwaukee consignment shops for women's clothing. Tomorrow, it's time to peel, seed and cook a bushel of organic apples for homemade Cinnamon Applesauce–while watching my Green Bay Packers beat the Minnesota Vikings.
1. Write Sassy Author Resource Boxes

Some people collect antique china. Others keep a stash of comic books from their childhood.
I collect author resources boxes.
Why? Because the ones most authors write are more potent than Ambien. And every time I see one that makes me smile, I grab a screenshot for safekeeping.
A resource box is the super-short bio, usually 50 to 100 words, at the end of articles and guest blog posts you've written. Sometimes they include a link to a website. Sometimes they're only one sentence. That means you must make the best use of every character in a tiny amount of real estate.
To do: For examples of seven of my favorites, read my article "How to Write a Sassy, Snarky, Sizzling Author Resource Box." If you're an author who writes books, take advantage of a super promotion under way through Monday at midnight. My Media Kit Templates for Indie Authors and Press Release Masterclass have been combined into a Mega Bundle that we're offering at the lowest price ever. Read more about here.
2. Halloween Contest Ideas for B2B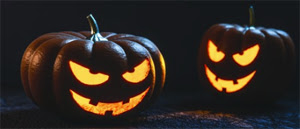 People love contests, especially when there's a cool prize.
But does the idea of a contest spook you because you're a B2B?
If you're an executive recruiter, you could build an essay or caption contest around a super scary HR story.
If you're a commercial plumber, you could ask people to describe or share a photo of their biggest plumbing nightmare.
To do: Read "9 Simple Halloween Contest Ideas for B2B."
#B2B #Halloween
3. Book Hooks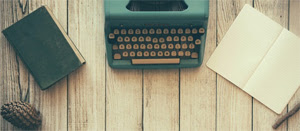 If you're planning a book launch, or you're relaunching a book to boost sales, remember the mistakes that have cost many other authors just like you sales, readers and sanity.
In my work with author clients, I see these missteps repeatedly. One of the biggest is failing to think of publicity "hooks" while writing the book.
Smart authors keep a running list of topics and sub-topics within the book while they're writing. By the time they're done, they can start researching targeted media and creating their "hooks" that tie into the topics.
To do: Read about the other six mistakes and register for my training session on Wednesday with the folks at Bublish. It's on "19 Killer Ideas to Supercharge Your Book Publicity Campaign!"
#BookAngles #BookHooks
4. Hound Video of the Week