Issue #935 July 21, 2015
Publisher: Joan Stewart
"Tips, Tricks and Tools for Free Publicity"
In This Issue
Why Size Doesn't Matter
Twitter Removes Backgrounds
Help This Hound
Hound Video of the Week
This Week in the Hound House:

I still can't coax Bogie out of the bathroom. That's where she sleeps every night after an idiot in my neighborhood shot off fireworks at 1:30 a.m. on Sunday morning. The dog was so frightened she took refuge in the bathroom. So much for playing soothing music during my town's Fish Day fireworks display earlier Saturday night.
1. Why Size Doesn't Matter
Publicity in obscure publications can make your product fly off the shelves or bring you new clients.
That's what PR firm owner Marsha Friedman discovered.
Her client–an ear, nose and throat doctor–had a product that helps with sinus irrigation. He got the most sales from an article in a scuba diving association's magazine. Divers often deal with sinus problems.
Marsha also got a new client thanks to an article she wrote that appeared in, of all places, VDTA, the publication for the Vacuum Dealers Trade Association.   
In another article she wrote on The Value of Broadening Your Publicity Aim, Marsha recommends:
"If a journalist or producer calls to interview you, don't be concerned about the size of the publication or watts of the radio station–just do the interview! You just never know who is reading or listening."
"How to Find Your Way into Glossy Magazines" is a video replay of a webinar I hosted that explains how to snag publicity in consumer magazines or those for narrow niches. Learn what to send, when to send it, and how to pitch. It's available from my store.
2. Twitter Removes Backgrounds
If your Twitter profile looks different, don't be alarmed.
Twitter is removing the background images from the home and notifications timelines on the web for all users. Now, background images are only available where logged-in users will see them publicly (Tweet pages, list pages and collections pages).
Users are furious. Read more in the article on Mashable.
3. Help This Hound
Publicity Hound Howie Rosenshien of Downington, Pa., invented a handle for a shovel that makes shoveling snow and dirt a lot easier.
You don't have to bend down to lift and throw the snow. It's great for people with back pain, for tall people, for people who live in the northern states and for gardeners. Watch him demonstrate how to use it: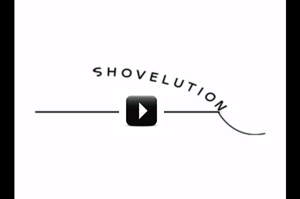 Howie needs your help publicizing his invention. Visit my blog and list your best idea in the comments. I'm eager to see what you're going to suggest.
Publicity Hound Peggy McAloon of Eau Clair, Wis., wins the $50 Publicity Hound coupon for her idea on how to help an ear, nose and throat doctor publicize his 20th anniversary. She suggests a group photo of all the patients he has helped over two decades.
"Nothing more powerful than the image of all the positive impacts this person has share with his community in the smiles that will show clearly in the picture!"
Read all the other ideas at my blog.
4. Hound Video of the Week
Thanks to Publicity Hound Kathleen Mahan of San Juan Capistrano, Calif., for this video of a squirrel trying to hide a nut in the fur of a Bernese Mountain Dog.