Issue #1045 August 9, 2016
Publisher: Joan Stewart
"Tips, Tricks and Tools for Free Publicity"
In This Issue
Why Newsjacking Works
Tonight: Be a Certified Ghostwriter
Don't Talk Politics on Facebook
Hound Video of the Week
This Week in the Hound House:

All my friends are sick of their gardens by now. But I can hardly wait for my 6-foot-tall winter-hardy hibiscus to bloom–any day now. The bright pink blooms are as big as dinner plates. I can't wait to show them to you. Maybe Saturday….
1. Why Newsjacking Works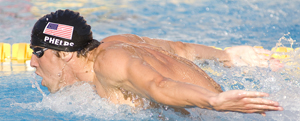 PR guy David Meerman Scott coined the phrase "newsjacking" several years ago, and it's become so popular in PR circles that it's practically a household term.
It's the practice of injecting your ideas into a breaking news story to generates sales leads, add new customers, and get media attention.
Here's a perfect example.
Everybody's talking about Michael Phelps, the U.S. Olympics swimmer who picked up his 19th gold medal at the Olympic games. Many are asking, "What are those red and purple circles on his skin?"
This morning, I saw a pitch from William Kaplanidis, a licensed acupuncturist and expert in Chinese medicine who is offering his expertise to explain that the circles are from cupping, a practice in Chinese medicine that helps athletes recover quickly from tight, painful muscles. He can explain how it's done and the potential health benefits.
Newsjacking works because even though your topic might be of little interest any other time of year, it's front and center when a related story about it breaks. Suddenly, millions of people are Googling it. The topic has its own hashtag (#phelpscupping). It's triggering memes. And reporters are scouring the planet for experts to comment on it.
Smart authors, speakers and experts whose topics is authenticity might newsjack off Lily King, the American who beat Yulia Efimova yesterday and won the gold in the 100-meter breaststroke–one night after she called out the Russian for wagging her finger in the semifinals.
To do: If you want an in-depth training on how to newsjack, join me at the AuthorU Extravaganza Sept. 15-17, the annual confernce in Denver for authors and publishers. I'm doing a second session on how authors can become experts and promote their expertise. The early-bird registration discount disappears Aug. 15. Register here using this affiliate link.
2. Tonight: Be a Certified Ghostwriter

Claudia Suzanne remembers reading the U.S. News & world Report column written by Marty Nemko about seven years ago. He predicted that because the print publishing industry was imploding, ghostwriting would soon be the top way for writers to make a living.
He was right.
Today, about 250 million people in the U.S. say they want to write a book. But the vast majority don't know where to start. That's opened a profitable door for ghostwriters. Ghostwriting expert Claudia Suzanne says certified ghostwriters can make from $30,000 to $100,000 ghostwriting fiction, nonfiction and memoirs, but only if they understand all the nuances of this craft.
Claudia teaches the world's only certified ghostwriting course through the University of California at Long Beach. And tonight, she's going to explain why ghostwriting could be the perfect career change for journalists, freelancers, corporate writers and others who are willing to work hard to learn it and park their egos at the door.
"You must take everything you know about writing and throw it out the window," she says.
To do: If you're an author, freelancer, corporate writer or journalist, or you're looking for a career change, join us tonight at 9 Eastern for the free training "Ghostwriting: How to Learn It, Do It & Retired Happy." Register for the free 90-minute call here.
3. Don't Talk Politics on Facebook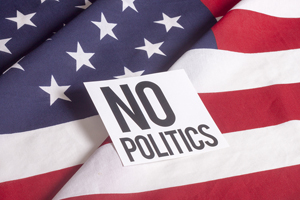 Why do otherwise cautious people who proclaim "I never talk politics on Facebook" talk politics on Facebook? And Twitter? And, of all places, LinkedIn?
Before you're tempted to rant "Hillary belongs behind bars" or "Trump is itching to start World War III," think about where that message could end up, with your name on it. You don't know about your friends' Privacy settings, one of the most confusing parts of Facebook. Or who might be taking a screenshot of your message and passing it along.
An article in the Chicago Tribune presents the most compelling reason to never talk about politics on Facebook.
Survey results found that nearly one-third third of all Internet-using adults report that they've been "harassed online for expressing political opinions." That's nearly double the rate of political harassment that users reported two years ago. Start ranting about politics and you could be accused of being an online abuser, harasser, stalker or worse.
To do: Read the article "The most compelling reason to never talk about politics on Facebook."
4. Hound Video of the Week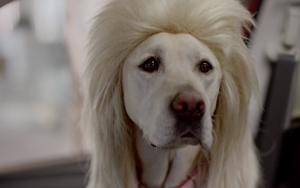 Here's another of those great Subaru commercials. Watch as the Barkleys have a hair raising experience.