Issue #1276 Nov. 17, 2018
Publisher: Joan Stewart
"Tips, Tricks and Tools for Free Publicity"
In This Issue
Why I Love Email Interviews
Find Gold in Your Blog Drafts
Hackers Are Targeting Createspace
Hound Video of the Week
This Weekend in the Hound House:

When I was a kid, I was lucky to get a small cake and candles on my birthday. How things have changed. My twin great-nieces, Lilly and Alena, get their own carousel for two hours. Their mom rented it for their third birthday party today at Richland Carousel Park in Mansfield, Ohio. I wouldn't miss this party for the world. I'm told they wave every time they go around. Here are the little cuties at Busch Gardens.
1. Why I Love Email Interviews
The next time a journalist or blogger asks for an email interview, don't groan.
That might be your first reaction because you'd love a longer phone interview. But there are many reasons why it's in your best interest to say yes, assuming you're a good fit for the story.
Email interviews ensure accuracy because the journalist isn't busy scribbling or typing notes. What you want to say is right there in black and white, ready for them to cut and paste into their copy.
When you agree to these interviews, you're being helpful because you're saving them time. Why should they spend 45 minutes on the phone with you and then work off their notes when they can make you do most of the work? Remember, these are busy people who don't make much money. Your Number One goal is to make their job easy.
Even if they only use a paragraph or two from you because they've interviewed other sources, you can still use the media outlet's logo at your website, in your media room or inside your media kit to show that you have appeared in that publication.
To do: Read the other reasons in my blog post "Why I Love Email Interviews with Journalists. (You Should Too)." Do you agree with me? Please leave a comment and tell me about your own interview and how it went.
#MediaInterviews #PitchingtheMedia
2. Find Gold in Your Blog Drafts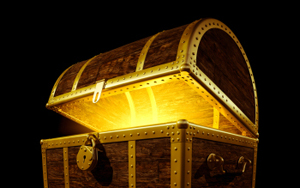 The blog post on email interviews that I referred to in item 2 above was written but never completed. It languished for months in the drafts at my WordPress blog.
The next time you're looking for a blog topic, check your drafts. You might be surprised by how many posts you've started but never finished.
My blog has 254 drafts! You can bet I'll return in a week or two and look through them all.
To do: While you're at your blog looking for a draft, also look at your oldest blog posts. You might find one you can update, rewrite and publish as a new post. Hate blogging because you can't write well? Let me help. when you join The Publicity Hound Mentor Program, you can use me as your personal writing coach. You also have unlimited email access to me in addition to two one-on-one coaching calls each month. Just you and me talking about whatever skill you need to acquire or elevate. Learn more about how we'll work together and if you're a good candidate here.
#Blogging #BlogTips
3. Hackers Are Targeting Createspace

This past spring, hackers began targeting author accounts on Createspace, Amazon's platform that lets you create, publish and distribute your book for free.
Indie publishing expert Nate Hoffelder says he has read multiple reports about this in several closed Facebook groups, on Reddit and elsewhere. An author who hasn't yet moved the account over to Kindle Direct Publishing gets an email from Createspace confirming that "royalty payment information has been updated in your Createspace account."
Hackers have updated the author's information by using their name instead of the author's, along with their direct deposit information.
"I strongly urge that authors change their password on their Createspace account and double check their payment details," Nate writes.
To do: Read his short article "Hackers Are Targeting Createspace Author Accounts." Then change your password and check your payment information.
#Createspace #AmazonHack
4. Hound Video of the Week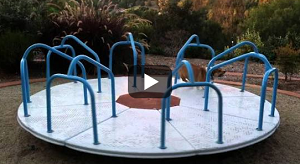 In honor of Lilly and Alena's third birthday, here's a video of a Corgi on a Carousel. (Send me family-friendly dog videos. I'll thank you here.)