Issue #1236 June 30, 2018
Publisher: Joan Stewart
"Tips, Tricks and Tools for Free Publicity"
In This Issue
Why HARO is Sliding Downhill
How 10 Bloggers Make $1 Million+ a Year
Pitch Heat-related Tips
Hound Video of the Week
This Weekend in the Hound House:

The scorching heatwave throughout much of the U.S. might scuttle my plans to visit Summerfest, the world's largest outdoor music festival in Milwaukee, where the peak heat index may jump to 110 degrees Fahrenheit today. They have "cooling tents" where you can walk through a fine mist. But can you image the long lines? I'm betting we end up at the theater. I want to see "Three Identical Strangers," the documentary about boy triplets who were separated at birth in the 1980s and, through a fluke, reunited. Stay cool!
1. Why HARO is Sliding Downhill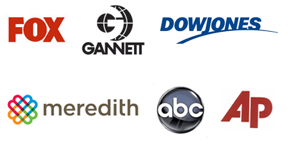 Christina Nicholson, a former TV reporter, and anchor who now has her own PR firm says she's noticing a disturbing trend on HARO, the free media leads service that connects journalists with sources.
Some of the queries are blatant promotions from marketers disguising themselves as journalists. After responding to several queries in one day, she discovered:
–One "journalist" responded to her reply with a long email that linked to a media kit. "why would someone be sending me to a media kit? Because they wanted me to pay for advertising."
–The next response from a different "journalist" explained that she needed to pay if she wanted her client included in the article.
Also, beware of queries that ask for freebies. Some, but not all, are legitimate.
"I can't tell you how many times I've sent samples and products to a variety of media personnel to only be ghosted after they received what they wanted," she warns.
Christina's advice is the same as mine. Don't abandon HARO. But don't use it as a crutch. "The only thing we can do is keeping on pitching–sending personalized pitches targeted directly to specific members of the media is often a more effective way of upping the chances of getting your story told," she says.
To do: Follow her lead and complain to Cision, which owns HARO, whenever you see a blatant promotion disguised as a legitimate query. Use Cision's "Contact Us" form. That's what Christina did. She never got a reply from Cision. You might not either. But if lots of people complain, Cision might toughen its policies and start banning marketers.
#HARO #MediaLeads
2. How 10 Bloggers Make $1 Million+ a Year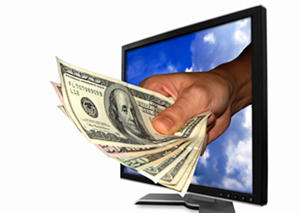 Blogging can be grueling, especially if you're trying to churn out quality copy weekly.
Making money from your blog can seem impossible.
When I saw the headline on Robert Van Tongeren's article on how 10 bloggers in different niches are making more than a million dollars a year, I suspected that many of them rely on the same strategy: affiliate marketing. I was right.
Affiliate marketing is an arrangement by which an online retailer pays a commission to you for traffic or sales you help generate through referrals. It usually requires that you use a special link the retailer assigns to you. The link includes your name or a unique ID number that lets the retailer know the lead came from you. Best practice is to tell your readers that they're clicking on an affiliate link.
If you'd never consider doing this because it sounds sleazy, please reconsider. You can often make far more money selling someone else's products and services than you can if you sold your own. You can even make money if you have nothing of your own to sell. I often promote affiliate products and services here and tell you when you're clicking on a link that might pay me a commission.
The secret to affiliate marketing? You must be super-picky about what you promote. And it must be a perfect match with your target market.
To do: Read Robert's article "This Is How 10 Bloggers in Different Niches Make $1 Million+ per Year." 
#Blogging #BlogTips
3. Pitch Heat-related Tips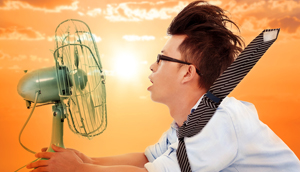 When there's a heatwave, I'm always looking for new and interesting ideas for you to pitch.
But why reinvent the wheel?
I've already shared lots of them in blog posts the last 12 years. Here's a sample, with links where you can read more.
–Share "sweatiquette" tips. That is, how to greet a sweaty friend who wants to give you a bear hug after he's been percolating on a subway platform for 20 minutes. Read more tips here. 
–Offer the media a sizzling quote. During a heatwave and drought in 2005, Brian Zimmerman, golf operations manager for the Milwaukee County Parks, said this during an interview: "What a difference a year makes. Last year, you would have thought Noah had come through here." Read more tips here. 
–Pitch tips for niche markets. If you write about pets or sell pet products, warn pet owners not to let their dogs and cats roam outdoors where their paws can get burned on hot pavement. Nurseries and gardening experts, share tips on the correct way to water plants during hot weather or a drought. More tips here.
–Health experts, how hot is too hot for adults and children competing in a sporting event like a marathon or softball game? At what point should sponsors cancel the event? 
To do: Most of these ideas are perfect for print and broadcast media. Add a compelling visual (pets or kids!) and you're as good as in.
#Heatwave #Weather
4. Hound Video of the Week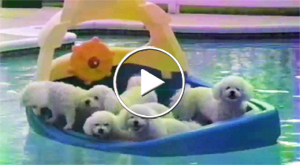 Cool off by watching this cute compilation of dogs in swimming pools.