Issue #966 Nov. 7, 2015
Publisher: Joan Stewart
"Tips, Tricks and Tools for Free Publicity"
In This Issue
Where the Pinterest Gold is Buried
Public Service Announcements
Chase's Important Deadline
Hound Video of the Week
This Weekend in the Hound House:

I cleaned two giant closets last weekend and found $8.52 and a poster of Wisconsin food. Today, I tackle the refrigerator. But experience shows that much of what I find I won't be able to recognize. (Does this happen to you too?)
1. Where the Pinterest Gold is Buried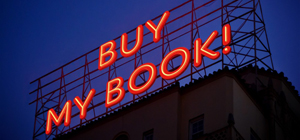 If you're constantly pinning the cover of your book on Pinterest, it's the same as screaming "Buy My Book!"
 
Instead, build a relationship with your Pinterest followers, many of whom you can turn into loyal fans.
 
Whether you write fiction or nonfiction, create an author pinboard, dedicated solely to telling the story of who you are, where you came from, and how you came to be a writer. Or pin photos that explain what you've done to build expertise in your topic.
 
"Give them a glimpse into your world," says Pinterest expert Beth Hayden. "Allow them to get to know you and let them discover what's important to you."
 
The relationship between you and your Pinterest followers. That's where the Pinterest gold is buried.
 
Beth is a stickler about keeping your Number One goal in mind on Pinterest: Selling books.
 
So how do you that without screaming "Buy My Book?"
 
She'll explain all the ways when I host a free webinar with her from 3 to 4:30 p.m. Eastern on Thursday, Nov. 12, on "The 3-Step Strategy for Doubling Your (Fiction or Non-Fiction) Book Sales Using Pinterest."
2. Public Service Announcements
Don't forget PSAs when you need free publicity to build public awareness for a cause or issue.
 
PSAs are used most frequently by radio stations. Example: Free flu shots at a health clinic or a "clean up the beach" day.
 
Radio station WREK, a student-managed station at Georgia Tech, has good, bad and ugly PSA examples at its website.
3. Chase's Important Deadline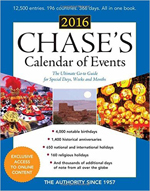 During and May and June next year, the research team at Chase's Calendar of Events will be sorting through hundreds of applications from Publicity Hounds who want to include their own special holiday or day, week or month of the year in the 2017 edition of the giant reference book used by thousands of journalists and bloggers.
 
They'll be reviewing your entry only if you've submitted it by the April 15 deadline, an easy date to remember in the U.S.
 
Chase's gave me a list of tips to share with you on all the things you can do to move your entry to the top and earn a coveted free spot in their directory. I included all their ideas and some of my own during the webinar I hosted this week on "How to Create Your Own Day, Week or Month of the Year and Get Mountains of Publicity." I'll send you the link for the video replay and all the bonuses as soon as you order.
4. Hound Video of the Week
Why do we love dogs so much? Watch "On the Ninth Day, God Created the Dog," and you'll understand.