Issue #979 Dec. 22, 2015
Publisher: Joan Stewart
"Tips, Tricks and Tools for Free Publicity"
In This Issue
What the 80/20 Rule Can Do for You
Digital Comic Museum
How Long You Should Market a Book
Hound Story of the Week
This Week in the Hound House:

I'm joining my family and doing what we love: driving around to see the Christmas lights on Christmas Eve, playing Pictionary and Dominoes, and meeting my twin greatnieces. Bogie and I wish you a Blessed Christmas and a safe and healthy holiday season. Enjoy some time off to do what really matters: spending it with family, friends and, of course, the dog.
1. What the 80/20 Rule Can Do for You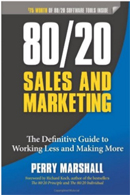 It's more than just a marketing rule. It's the law of nature.
It's the 80/20 rule and it goes like this:
You make 80 percent of your money from 20 percent of your customers. You spend 80 percent of your time in 20 percent of your house. And you get 80 percent of your publicity from 20 percent of your pitches.
I paid $22 for Perry Marshall's book "80/20 Sales and Marketing" last year and, yellow highlighter in hand, devoured it. The biggest eye-opener was that I can now determine where I'm wasting my efforts and which projects and customers deserve more of my time.   
That's why I was thrilled when I heard about Perry's offer: buy his 258-page paperback book for only one penny + $6.99 postage.  
Not sure if this is for you? His article "The 80/20 Rule of Sales: How to Find Your Best Customers" will convince you.
 
This is the perfect time to treat yourself to this gift that I'm promoting as an affiliate. It will help you discard the time-wasting 80 percent of your efforts and put your energy where it really matters: in the other 20 percent. Order here.
2. Digital Comic Museum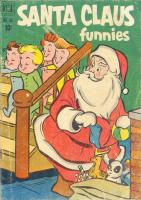 Want a fun image for a blog post? Or your marketing materials? Or a publicity poster?
Check out the Digital Comic Museum.
It's the best site for downloading free public domain Golden Age comic book covers. All files have been researched by their staff and users to make sure they're copyright free and in the public domain. Register an account, and have a ball looking through all those comics.
This is one of 24 tips in my new ebook, "The Best of The Publicity Hound's Tips of the Week." It's my annual gift to you this holiday season. And you can regift it and share a tip or two with your own blog or ezine readers, or on social media. Enjoy the half-price coupons I've sprinkled throughout the book and my "Click to Tweet" buttons.
 Grab the book at The Publicity Hound blog. And regift.
3.  How Long You Should Market a Book

Authors often ask me is, "How long do I have to market my book?"
My answer is always the same: "Only for as long as you want to sell it."
That was one of the topics I discussed with Susan Friedmann when she interviewed me for her Book Marketing Mentors podcast.
I also shared:
The most valuable place to find out what your audience really wants to know so you can give it to them.
The one marketing tool that can build the strongest relationships with fans, sell the most books and make the most money. But 9 out of 10 authors refuse to use it.
How fiction authors can become experts in a topic.
4. Hound Story of the Week