Issue #1139 July 8, 2017
Publisher: Joan Stewart
"Tips, Tricks and Tools for Free Publicity"
In This Issue
What Not to Say in a Thank-you Note
30 Sizzling Hot Publishing Tips
Boost Attendance at Events
Hound Video of the Week
This Weekend in the Hound House:

All day today, I'm stationed at a tiny patio garden on my Garden Club's annual Garden Walk, doing traffic control. I'd be lying if I told you I wasn't nervous about the publicity. But The Publicity Hound can hold her head high! She got five stories and lots of photos in local newspapers before the walk.
1. What Not to Say in a Thank You Note
When you send a thank you note to the media, never use the word "publicity" as in "thanks for the great publicity."
Journalists don't see their jobs as giving anyone publicity. They want to cover articles that enlighten and entertain readers.
When I write thank you notes this weekend to the media outlets that covered our Garden Walk, I'll mention how easy the reporter was to work with, or how the photos captured the beauty of the gardens, or how thrilled we were that "we raised $1,500 for our scholarship fund." Send notes to anyone who helped you–reporters, editors, photographers, broadcasters and even the gatekeepers who worked with you.
Publicity Mutts write email thank-you notes. Best-of-breed Publicity Hounds handwrite them and send them snail-mail.
To do: Stay tuned for an article I'm writing at my blog about how I got all this publicity. I'll share simple tips you can use whether you're publicizing an event or anything else.
#EventPublicity #LocalPublicity
2. 30 Sizzling Hot Publishing Tips
Here's my Number One publicity tip for authors.
Don't just be an author. Be an expert on a subject that ties into your book. That's easy for non-fiction. But if you write fiction, you can be an expert too.
Write romance novels? Choose a romance-related topic and learn all you can. Write Civil War novels? Become an expert on the Civil War. Specialize in writing murder mysteries? Become an expert on how to identify a psychopath, or a related topic.
If you want 29 more tips, join me and the five other publishing experts for free training from 7 to 8:30 p.m. Eastern Time on Tuesday, July 11. You'll hear five tips each from me, Judith Briles, Amy Collins, Kelly Johnson, Rebecca Finkel and Mara Purl. We're the faculty that will be teaching on our fifth annual Publishing at Sea Cruise Jan. 21-28 aboard Royal Caribbean's Allure of the Seas.
We'll tell you how you can join us on the cruise at the early-bird rate.
To do: Register for the free training, "30 Sizzling Hot Publishing, Marketing & PR Tips."
#PublishingTips #BookMarketing
3. Boost Attendance at Events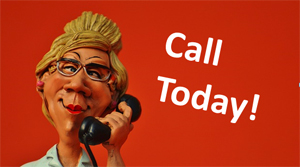 Port Washington, the small Lake Michigan port town where I live, is bustling with tourists during the summer.
That's why I made sure I included these items in the publicity campaign. Most included my phone number where they can call for more info, or directions:
Good old-fashioned flyers. We gave them to the local Chamber of Commerce office which will be open today. And we posted them at nurseries, hardware stores, restaurants, coffee shops and other businesses–with permission–where gardeners and tourists can be found.
Calendar items on scrolling signs at local banks in town.
Calendar items submitted to tourism websites for Wisconsin, the county where I live, and our city. I also submitted them to several niche-specific local publications.
An Event on Facebook.
To do: Look for free niche-specific publications at your library, grocery stores, book stores and clinics. They're hungry for local news and calendar items!
#EventPublicity #EventMarketing
4. Hound Video of the Week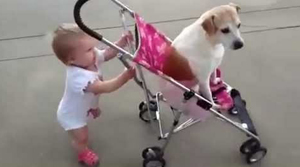 Babies and dogs take each other for a walk–a funny and cute compilation.