Issue #1116 April 18, 2017
Publisher: Joan Stewart
"Tips, Tricks and Tools for Free Publicity"
In This Issue
Video Tools for the Camera-Shy
Slice & Dice Your Blog Content
Meet "The Lily" for Millennial Women
Hound Video of the Week
This Week in the Hound House:

I never do this on a school night but I can't resist. Canadian crooner Burton Cummings of the 70s group The Guess Who will be in Milwaukee tonight and tomorrow night singing "These Eyes," "Laughing," "American Woman," "Albert Flasher," and many of the same songs he sang when I saw him in concert more than 40 years ago in college. This recent video of "Undun" proves his voice, at age 69, is as strong as ever.
1. Video Tools for the Camera-Shy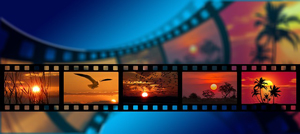 Online video will account for more than 74 percent of all web traffic this year. Today alone, 500 million people are watching Facebook videos.
I'm cranking out super-short "talking head" videos and screen-capture videos using Camtasia software. But if you're camera-shy, here are five easy, free or affordable tools for video storytelling:
Flipagram lets you create 15-second videos by combining photos, video clips and music. It's free.
Adobe Spark is like a combination of Photoshop and InDesign that lets you layer images with text and filters. It's a free online and mobile graphic design app.
Use Adobe Spark Video, a free app, to combine text, images, icons and themes and add your voiceover.
Affordable Animoto has come a long way in the last few years. Pick photos and video from your camera roll, choose a video theme and add music.
Ripl, a freemium app, lets you turn simple images into animated posts in second, for share them on Facebook, Instagram and Twitter.
To do: Read more about these tools in the Forbes article "5 Video Storytelling Tools For Camera-Shy Entrepreneurs."
#VideoTool #Storytelling #Animoto
2. Slice & Dice Your Blog Content
Writing fresh, relevant content for your blog challenges even the most prolific writers.
That's why smart bloggers slice and dice their posts into new content like video, audio, infographics a Pinterest board or a webinar. Each image on my Pinterest board, "50 Steps for Free Publicity," links to a post at my blog and keeps pulling traffic every time someone repins them.
To do: Read "11 Ways to Repurpose Blog Content into New Media" by Rebekah Radice.
***I'm off to the vet to get my head examined. My friends are telling me The Publicity Hound has gone mad because my giant Liquidation Sale will offer savings up to 90 percent off many of my learning tools. It should be ready a week from today.
#Blogging #RepurposeContent
3. Meet "Lily" for Millennial Women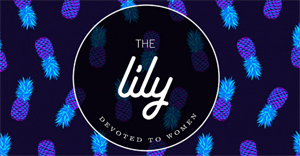 Newspapers, late to the game of online news, are trying anything to save their brands and butts.
Meet The Lily, a storytelling product created by The Washington Post and designed for millennial women. It will launch later this year and appear on Medium, Facebook and Instagram to start.
Twice a week, it will feature newsy stories and columns on issues like gender equality and women's health. In addition to sharing Post stories, videos and photos, The Lily will feature some original content as well as outside contributions from influential voices. The Lily will also produce a twice-weekly newsletter.
It's named after the first newspaper for and run by women in 1849.
To do: Read "The Washington Post announces "The Lily." 
#WashingtonPost #Millennials
4. Hound Video of the Week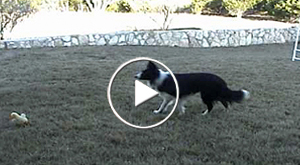 Here's another "smart border Collie" video. I love the way it opens and closes its own crate.