Issue #1018 May 7, 2016
Publisher: Joan Stewart
"Tips, Tricks and Tools for Free Publicity"
In This Issue
Use YouTube to Build an Email List 
Transcribe Your Webinars
Fewer Bay Area Papers
Hound Video of the Week
This Weekend in the Hound House:

Day 1 of the rummage sale yesterday was a rousing success. Sunny, temps in the 70s, and $85 cash in hand–a far cry from the paltry $11 I made during the citywide rummage sale in my own town last year. I'll be out bright and early this morning. You just know I'll be tempted to leave my post go rummaging.
1. Use YouTube to Build an Email List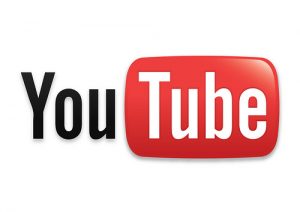 YouTube might very well be the most overlooked social media site that will help you build an email list.
That's what I told social media expert Melody Jones on Thursday when I was a guest on her Blab, an hour-long conversation about how to use social media to grow your list.
My tips:
Use annotations, the words that pop up on the screen during certain parts of the video you designate, to let people know about your list and where to sign up.
On the right side of your cover photo, YouTube lets you add social buttons with links to your profiles. I added one for the landing page where people can subscribe to these tips.
Use all the real estate YouTube allows in the video description. Link to your sign-up page. 
To do: Go to my blog and watch the replay of the entire Blab. You can also find four more list-building tips for YouTube.
2. Transcribe Your Webinars 
Here's an easy way to create content for your blog when you're a guest on someone else's webinar or teleseminar.
Ask the host's permission to have the recording transcribed. Then go over to Fiverr.com and find an inexpensive transcriber.
Slice and dice the transcript into several blog posts that you run as a series over, say, four days. That's what I'm doing with Thursday's Blab.
You can see an example of what the finished series looks like in this blog post, the first in a four-part series on "How authors become experts and promote expertise."
To do: If you aren't familiar with Fiverr.com, go over there and start looking around for transcribers so you have one lined up the next time you're invited to do a webinar. I pay about $35 for an hour-long recording. That's a steal when you consider I have four meaty blog posts.
3. Fewer Bay Area Papers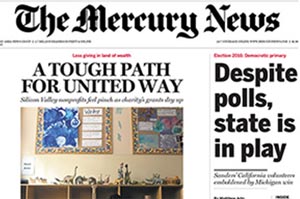 The Bay Area News Group is folding six newspapers into just two publications, the East Bay Times and The Mercury News.
It's also adding three community weeklies: The Argus, The Daily Review and the Oakland Tribune, rounding out its current weekly count to 30.
Sharon Ryan, president and publisher of the news groups, said this will cut production costs and allow the media group to allocate more resources toward creating original content. Read more about the changes here.
To do: If you keep a media database, record the changes and consider pitching the new weeklies. Local news is their bread and butter.
4. Hound Video of the Week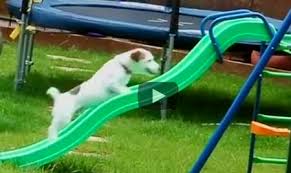 This video of Dogs Who Fail at Being Dogs racked up more than 15.4 million views on YouTube. My favorite fail is the one at 1:51.