Issue #1262 Sept. 28, 2018
Publisher: Joan Stewart
"Tips, Tricks and Tools for Free Publicity"
In This Issue
Use Trade Associations for Publicity
The Biggest Myth About Book Sales
Social Media Return on Investment
Hound Video of the Week
This Weekend in the Hound House:

I've peeled, cored and cooked almost 100 apples, an entire bushel. I'll add the spices tomorrow, can them in quart jars, add some cute stickers and raffia bows, then store them in the basement for quick hostess or Christmas gifts. I'm hoping I can get at least 8 quarts from a bushel. I'll be headed back to the orchard this weekend for more Cortland apples.
1. Use Trade Associations for Publicity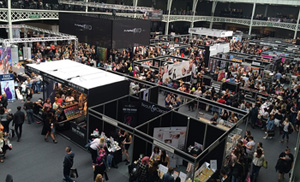 When you create your next publicity campaign, don't forget about all the ways you can use trade associations–yours and others-as a valuable marketing tool.
Here are two of my favorites:
First, let the PR department of your own trade associations know you welcome calls from the media.
This is often the first place journalists go when they need sources to interview, particularly when they're on deadline. When I worked as a reporter, I contact trade associations for names and phone numbers of resources.
Next, offer a free article in a trade association's newsletter or magazine if you want to nail a speaking engagement with that same group.
Months later, when you contact the meeting planner, you can refer to the articles you've written–proof that you're not a novice to the industry. I've written many articles for the Society for Marketing Professional Services magazine and PR Tactics, published by the Public Relations Society of America. Both have led to numerous speaking engagements.
To do: Read my nine other tips on "How to Use Trade Associations for Publicity and Promotion." 
#TradeAssociations #TradeGroups
2. The Biggest Myth About Book Sales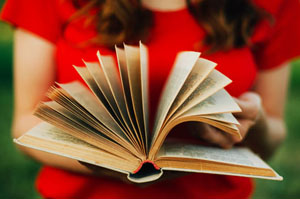 If you think your book sales will let you quit your day job, or retire early, keep dreaming.
I see so many authors with stars in their eyes who buy into the myth that a book can provide all the income they need for a comfortable lifestyle. That might be true for the mega-best-selling authors, but not for you. Or for me either.
Book publishing expert Amy Collins sees the same problem with her clients. She recommends you stop looking at your book as a major revenue generator and start doing the hard work that will spark more sales:
Get onto the speaking circuit and sell books from the back of the room. Even if you don't sell any books, someone in the audience might want to hire you for consulting.
Promote your expertise in your topic, even if you write fiction. If you don't know how to do this, read my article "How to Become an Author Expert and Strut Your Stuff." 
Create content that's tied to your book: articles, tip sheets, videos, podcasts, photos, infographics and more.
To do: Read more in Amy's article "Book Promotion: Do This, Not That." Why not start creating content with tip sheets which you can do quickly. I explain how, step by step, in my "Special Report #16: How to Write Tip Sheets That Catch the Media's Attention." Grab it now, and any of my other 51 special reports, for only $3.50 each. Use coupon code TIPSHEETS at checkout.
#BookPromotion #BookSales
3. Social Media Return on Investment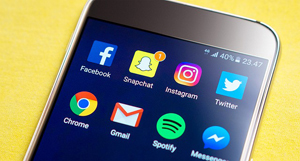 What is your return on investment for the time you spend on social media?
Not sure? You aren't alone.
Social Media Examiner's 2018 Social Media Marketing Industry Report found that only 1 in 10 respondents strongly agree that they can measure ROI. More than half are either uncertain or disagree entirely with the assertion.
To do: Read about the insights from new research that addresses the age-old ROI challenge in the article "New Research: Social Marketers Still Can't Prove ROI." 
#ROI #SocialMediaROI
4. Hound Video of the Week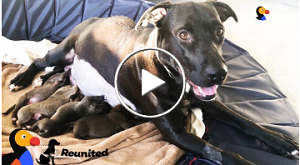 A sweet dog named Bess was found pregnant as a stray, and the perfect foster family stepped up to help her raise her 12 babies. Burrdie was the runt of the litter and needed lots of extra TLC. Watch the whole family find loving forever homes — and reunite once the puppies are all grown up! The moment Bess sees Burrdie again is pure magic. Thanks to Publicity Hound BL Ochman of New York City for this one.