Issue #1259 Sept. 18, 2018
Publisher: Joan Stewart
"Tips, Tricks and Tools for Free Publicity"
In This Issue
Use FAQs to Promote Anything
Top 10 Online Tools for Writers
Internet Marketers: Free Strategy Session
Hound Video of the Week
This Week in the Hound House:

Everybody's talking about Betty White, the 96-year-old star of last night's otherwise dismal Emmys show, which saw ratings tank. "It's incredible that you can be in a career this long and still have people put up with you," she said in her speech, joking, "I wish they did that at home." You can see the five-minute video here.
1. Use FAQs to Promote Anything

Planning a special event but you don't have enough staff to handle all the phone calls and emails you're expecting as the event draws near?
Looking for a way to beef up your author website and sell more books?
Tired of answering the same questions about your products and services?
Create a thorough Frequently Asked Questions page at your website. But don't limit the questions only to those that people ask frequently.
Also known as FAQs, these pages address the concerns of consumers who might be on the fence about doing business with you or visiting your event. If you have a blog, you can devote an entire post to FAQs, then link to it from the navigation bar on your homepage.
FAQs save you and your website visitors valuable time. And they rank well on Google. If someone searches for information and types a question that's a close match to one on your FAQ page, you can pull traffic to that page at your website.
You can use FAQs to entertain, not only inform. They build trust with your audience. They can help you recruit sponsors, volunteers, and vendors.
And they let your personality shine, especially if you answer quirky questions. Best-selling author Rick Riordan's FAQ page is one of the most clever I've seen.
To do: I explain how Rick does it and I give you ideas galore for your own FAQ page in my article "How FAQs Promote Events, Books, Products, Services." 
#FAQs #FAQPage
2. Top 10 Online Tools for Writers
You've probably seen lots of articles featuring online tools for writers.
I skim through them quickly and recognize most of the tools.
But Ali Hale's compilation includes a few surprises like Noisli, a free online tool that allows you to create your own combinations of background noise to help you focus. She likes the combination of wind and leaves.
If you do your best writing in a coffee shop but you're on deadline with an article and don't have time to dash to Starbucks, check out Coffitivity which recreates the ambient sounds of a cafe.
To do: Check out the rest of the tools in Ali's article "Top 10 Online Tools for Writers." 
#WritingTools #ToolsforWriters
3. Internet Marketers: Free Strategy Session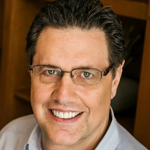 Shortly after I started my online business more than two decades ago, I joined Tom Antion's Mentor Program.
The first thing he taught me was how to build an email list and publish this email newsletter. It has been one of the top three revenue generators for me over the years. The other two have been public speaking and participating in other people's affiliate programs. That means recommending their products and services for a commission, but only if I can stand behind them 100 percent. Tom taught me how to do those two other things too.
He's looking for people who are interested in starting an online business or improving their current business. And he's so confident that he can help you succeed that he's offering a complimentary 30-minute, one-on-one strategy session to discuss your business.
"I want to be clear though. I'm looking for people who are serious about this and aren't just tire kickers," he says.
If you can't afford several thousand dollars for a mentor program, please don't apply for his free session. But if you're willing to invest in the best Internet marketing training on the planet and take advantage of Tom and his staff of Internet marketing experts, take him up on his offer to see if you're a good fit.
To do: Complete Tom's application using this affiliate link.
#InternetMarketing #OnlineBusiness
4. Hound Video of the Week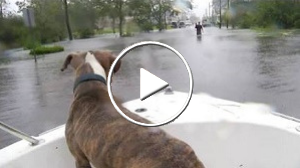 As floodwaters rise across southwest North Carolina, some residents are volunteering to perform animal rescues by boat in flooded neighborhoods. It's infuriating that people would abandon these animals.