Issue #1114 April 11, 2017
Publisher: Joan Stewart
"Tips, Tricks and Tools for Free Publicity"
In This Issue
United Airlines Horror Story
Show Us Your Quizzes
Link Your YouTube Channel to Amazon
Hound Video of the Week
This Week in the Hound House:

My hardy Virginia Bluebells are blooming, a welcome sign of spring that I could enjoy if only I could stop shivering long enough to enjoy them. It's typical Wisconsin weather: rain, temps in the 40s and wind that keeps whipping the umbrella inside out.
1. United Airlines Horror Story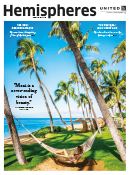 Publicity Hounds are calling and emailing me to ask what I think of the United Airlines video that shows cops dragging a doctor off the plane.
Horrifying. But you already know that.
I'd rather give you a super-easy way to get publicity in Hemispheres, the airlines' inflight magazine, or a few of the other airline magazines. This idea takes little time and no pitching.
Post a photo of yourself with a copy of United's magazine to Twitter, Instagram or Facebook with the hashtag #Hemigram. The magazine chooses its favorites and publishes them each month on a full page in the front of the magazine. If you tweet your photo to @united, you'll likely find yourself favorited and retweeted by the airline.
But you must be strategic about this and include your name or your company's name or the title of your book or service in the photo. I chose three perfect examples of how to do this and shared some of my own ideas on how to get the biggest publicity bang possible.
To do: See them at my blog.
#Hemigram #UnitedFail #Hemispheres
2. Show Us Your Quizzes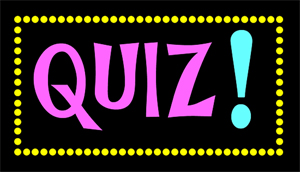 If you're using quizzes in your business, I'd love to see them.
Lots of Publicity Hounds bought Tom Antion's $17 ebook on "Kick Start Viral: How to Get Thousands of People to Share Your Content and Send You Money" when I included it here on Saturday. He discusses three ways to create content that goes viral, and one of the them is a how-to on quizzes.
Now I'm curious.
How are you using quizzes and what kinds of results are you seeing? Are you using a quiz as a lead magnet on your website? Or as a sidebar in your ezine? Are you using interactive quizzes in your speaking engagements? What kinds of results have you seen?
To do: Email me at JSteweart@PublicityHound.com and provide details. I'll share the best ones, with links, here or at my blog. You can still buy the ebook during his flash sale using this affiliate link.
#ViralQuizzes #Quizzes #ViralContent
3. Link Your YouTube Channel to Amazon
You have several ways to push visitors from your YouTube channel to Amazon.
This is the easiest. Include a link to your book, product or Author Central profile on the right side of your banner. That's the large horizontal billboard that appears at the top of the channel.
Log into your YouTube account, click on the small pencil that appears in the upper right corner and add your links to Amazon or your social media accounts. The tiny icons will show up automatically.
YouTube marketing expert Marc Bullard has two Amazon buttons, each to an ebook, on his Video Marketing for Online Businesses channel. 
To do: Make sure your website address and five buttons are on your banner. Marc presented a killer session on YouTube at Tom Antion's Great Internet Marketing Retreat Center in Virginia Beach where I just spent three jam-packed days learning how to sell online. I'll be sharing lots of tips here with you. Stay tuned.
#AmazonTip #YouTubeTip #BookMarketing
4. Hound Video of the Week
Belly flops hurt. But not for Cooper, this cute Corgi who loves jumping off the dock to fetch the ball. Stay with it until the end.