Issue #1206 March 17, 2018
Publisher: Joan Stewart
"Tips, Tricks and Tools for Free Publicity"
In This Issue
Twitter's Strict New Rules
FAQs About Selling to Libraries
Maximum Publicity in Minimum Time
Hound Video of the Week
This Weekend in the Hound House:

I'm using this weekend to try to adjust to the time change. As much as I love Daylight Savings Time, the first week or two are rough. It seems like I eat right before I go to bed, I'm up until all hours of the night and I wake up later than I should.
1. A Must for Media Interviews

Twitter's new Terms of Service mean three major changes, especially if you have more than one Twitter account or schedule tweets.
1. You are forbidden from posting identical content over multiple accounts.
This prevents people from creating multiple phony profiles, tweeting the same message with the same hashtags to all the accounts at the same time, and trying to trick Twitter into promoting that hashtag on its trending topics.
2. You can no longer perform simultaneous actions such as Likes, Retweets or Follows from multiple accounts.
3. You can no longer recycle your tweets by posting them again and again over a long period of time.
If you're paying for a tool that has automated some of this for you, like posting the identical tweet to one account over three months, you could be wasting your money. And you might be flagged as a spammer.
To do: Read more about this in MeetEdgar's article "What Twitter's New Rules Mean for Social Media Scheduling." 
#Twitter #TwitterRules
2. FAQs About Selling to Libraries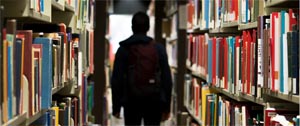 More than half the slots are filled in the special promotion in which New Shelves will market your book to more than 4,000 libraries in the United States. Here are four questions Publicity Hounds are asking:
"Is this promotion for print books, ebooks, and audiobooks?"
Yes, all three. However, if you want to sell an ebook or an audiobook, it must be available on OverDrive.com, the library wholesaler that all public libraries use to get materials into their collections.
"Do I have to do any of the follow-up?"
New Shelves does all the presentations and follow-up to the more than 4,000 librarians. They create your pitch, make the sales presentation and follow up via email over the entire course of the promotion for you.
"Can I use this if my book is on CreateSpace?"
Absolutely. Many libraries order from Amazon. Those that don't use Ingram as a wholesaler. If you have chosen "expanded distribution" in your CreateSpace account, your book will be available from Ingram, and Amy can direct libraries to order from there.
"What happens if my book isn't a good fit?"
If Amy determines that your book wouldn't be ideal for this promotion, or if she worries that the librarians wouldn't order enough to make it worth your investment, she will call you, explain the problem and refund your money.
To do: This promotion ends at midnight on Wednesday, March 21, and there's a good chance all the slots will be filled by then. Read more about this in my article "How to Encourage 4,000 Libraries to Buy Your Book." Or, if you're pressed for time, go directly to the page where you can get all the details on how to be among the 24 authors whose books will be featured. Click this affiliate link. 
#SelltoLibraries #AuthorMarketing
3. Maximum Publicity in Minimum Time
Here are some of my best tips on how to get the most publicity in the shortest amount of time:
Pitch fewer media outlets, not more. This gives you the ability to research the journalists you are pitching, become familiar with their media outlets and customize your pitches. No one-size-fits-all pitch to 300 journalists! I'd rather see you deliver killer, customized pitches to only five people.
Become an expert in your topic and promote your expertise. The media crave experts.
Newsjack. This term, coined by PR pro David Meerman Scott, means offering your expertise and commentary on a story already in the news.
Want more tips?
Join Steve Harrison for a free webinar at 2 and 7 p.m. Eastern on Tuesday, March 20. He will share specific strategies to score maximum publicity in minimum time. His tips include proven strategies he has used with his clients which helped then go from "totally unknown" to become bestselling authors and regular media guests on dozens of media outlets including ABC, NBC, CBS, FOX and USA Today. You'll also learn how to get someone else to do all the work to get you publicity when you can't afford to spend $15,000-$30,000 or more with a PR firm.
To do: Claim your seat using this affiliate link. 
#PublicityTips #FreePublicity
4. Hound Video of the Week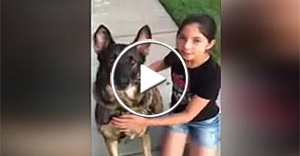 It was a moment of tooth for a loyal canine that subbed in for a little girl's dentist. For 10-year-old Sidney Vasquez, no one was more equipped to pull out her loose tooth except her family's 5-year-old German shepherd, Pantur.