Issue #1111 April 1, 2017
Publisher: Joan Stewart
"Tips, Tricks and Tools for Free Publicity"
In This Issue
Trust Me, You Need This
Use Ebooks to Get Paid Speaking Gigs 
8 Tips for Beating Deadlines
Hound Video of the Week
This Weekend in the Hound House:

My hour-long morning walks this week have been miserable. Cold, gusting winds blew the pouring rain sideways and flipped the umbrella inside out. Today's forecast calls for a high of 50 with a bit of sunshine peeking out from the clouds–just enough, I hope, to offer relief for the drenched garden.
1. Trust Me, You Need This

Lackluster subject lines invite people reading their email to skip yours–or worse, delete them. Mine too.
That's why, when someone compiles a list of subject lines that scream "read me!" I print them and tuck them into a three-ring binder, for easy reference on days when the creative juices aren't flowing.
You'll love AWeber's collection of phrases that create a sense of urgency, have a strong call to action, get personal, repeat yourself, brag a little, ask a question, and use creative punctuation and capitalization. One of my favorites? "Trust Me, You Need This," the subject line I chose for this email.
To do: See their list of "51 Open-worthy subject Lines." I love and recommend AWeber, the service I use for these email tips. Start a free 30-day free trial here using this affiliate link. If you're an author, watch my free training on "How to use Email to Attract Fans, Create SuperFans & Sell More Books."
#SubjectLines #EmailSubjectLines
2. Use Ebooks to Get Paid Speaking Gigs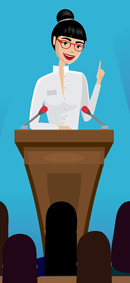 You can find a free ebook, it seems, under almost every rock.
That's why a content-rich material that people are willing to pay for can be your ticket to paid speaking engagements. But you can't just slap together a book and throw into your Amazon store.
Content marketing expert Jared Carrizales says you need a step-by-step plan that will help persuade readers to call you and offer you money to speak.
First, stop giving away everything for free, he says. "Start creating content that generates revenue as you upsell your leads and clients–but the content has to be out of this world."
In a guest post at my blog, Jared lays out his plan, starting with what a killer ebook looks like. He explains how to make money from that book online and offers tips on what to do before you start discussing your fees.
To do: Read "How to Leverage Your Ebook for Paid Speaking Gigs."
#EbookMarketing #PaidSpeaking #ProfessionalSpeakers
3. 8 Tips for Beating Deadlines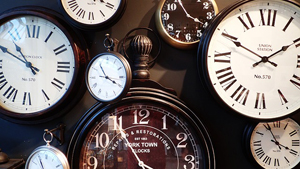 One of three people surveyed has missed a deadline on a creative project within the past year.
Surprising? Not really when you consider all the moving parts and vendors you must manage.
The folks at Hightail, a project management service, have compiled a list of eight tips to keep you on track, even when you're staring at multiple projects.
The most important tip: "Build in extra time to fix screw-ups." You know what those are: typos, bad-quality video, sloppy printing, even shipping delays.
To do: Read "8 Tips for beating deadlines."
#beatingdeadlines #projectmanagement #timemanagement
4. Hound Video of the Week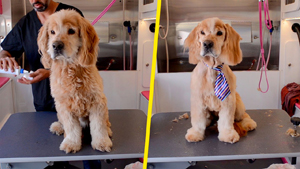 Meet Scooby, the elderly Cocker Spaniel that ended up in a shelter when its owner died. Watch the amazing transformation courtesy of Hollywood Grooming, to give this dog a second chance.