Issue #1258 Sept. 15, 2018
Publisher: Joan Stewart
"Tips, Tricks and Tools for Free Publicity"
In This Issue
Top 25 Radio Shows That Interview Guests
What the Heck's Going in with Amazon?
Nextdoor Now Offers Interests
Hound Video of the Week
This Weekend in the Hound House:

Lots of home improvement and yard projects under way today. While the guys are sealing my driveway, I'll be in the garden. My dahlias, which I was convinced wouldn't bloom this year, are about two weeks away from spectacular blooms. Better late than never.
1. Top 25 Radio Shows That Interview Guests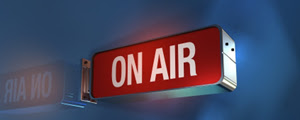 Sure it's a long shot.
But many of the top radio shows in the U.S.–like The Sean Hannity Show, The Jim Bohannon Show and NPR's All Things Considered–need guests that are smart, controversial and a bit edgy.
That could be you. But where do you start?
Before you try to get onto a major show, learn how to interview with radio hosts in much smaller markets where you can make your mistakes.
Then, when you're ready for the big shows, research the shows that are best for you and hunt down the contact information.
Publicity expert Steve Harrison will make that job super-easy. His team has compiled a free report of "The Top 25 National Radio Shows That Interview Guests."
In this report, you'll get the names and email addresses of producers, bookers and decision-makers at 25 of the nation's biggest radio shows like: 
National Public Radio shows (weekly audience of 37 million)
The Sean Hannity Show (12.5 million weekly listeners)
The Dave Ramsey Show (8.2 million weekly listeners)
The Michael Smerconish Program (2.1 million)
And more! You'll find links to lots of contact forms, too, where you can reach the person who books guests.
To do: Grab your free PDF copy of "The Top 25 National Radio Shows That Interview Guests" using this affiliate link.
#RadioPublicity #RadioShows
2. What the Heck's Going on with Amazon?

Just when you think you understand Amazon, the rules change. Again.
CreateSpace and Kindle Direct Publishing have merged. That means CreateSpace members will be able to move their account and titles to KDP.
A big benefit to the change is that KDP will allow expanded distribution to sell your paperbacks to physical bookstores in the United States, as well as the ability to sell your paperback books on Amazon.ca and Amazon.com.au.
You'll also be able to buy ads to promote paperbacks on Amazon.com and local printed author copies in Europe.
To do: Publishing expert Amy Collins sorts it out, explains all the changes, and tells you what she has done so far with her own book in her article "What's Going On With CreateSpace and KDP Print? [Updated]"
#Amazon #KDP
3. Nextdoor Now Offers Interests

On Wednesday, the day after I told you about Nextdoor.com, the hyperlocal website that lets you share information with your neighbors, and even sell to them, the website announced a new service Publicity Hounds will love.
You now have access to Interests, a new place to connect with neighbors like you and talk about the topics you care about–from biking to gardening to local schools and more.
"We've hand-picked over 57 interests suggested by neighbors like you. There's something for everyone," they say.
If you're an author, there are two categories for books. Home improvement experts, you'll find a category for Home Improvement and DIY. Parenting experts, choose from categories for school-age kids and babies to 5-year-olds.
This is a super place to become a big fish in a small pond.
Share your expertise and give free advice before you try to sell anything. This makes the site more valuable and prompts users to return.
To do: Thanks to Publicity Hound Teri Brown for pointing out that I never gave you the link on how to sign up for Nextdoor. You can do that here. After you create an account, you can choose your Interests.
#Nextdoor #NeighborhoodNews
4. Hound Video of the Week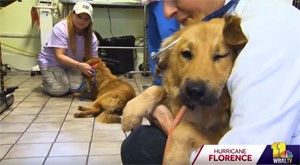 Employees from the Jarrettsville Veterinary Center traveled to North Carolina Thursday to rescue more than a dozen dogs from animal shelters ahead of Hurricane Florence.