Issue #1296 Feb. 12, 2019
Publisher: Joan Stewart
"Tips, Tricks and Tools for Free Publicity"
In This Issue
Tools for Surviving Difficult Interviews
A Quiz About Email
More Tips on Getting into O Magazine
Hound Video of the Week
This Week in the Hound House:

Good thing my trusty little snowblower spent a few days at the repair shop three weeks ago. Perfect timing! It helped me clear more than a foot of snow from the driveway this morning. But it's coming down fast and steady in Wisconsin and throughout much of the Midwest. When I'm done with these tips, I'm headed back outside for Round 2.
1. Tools for Surviving Difficult Interviews
Smart Publicity Hounds who prepare for upcoming media interview anticipate as many difficult questions as possible, then craft intelligent responses.
But you can't cover all the bases. Sometimes there's a question that comes out of left field. Or a question that has nothing to do with the topic of the interview. That's why it's helpful to have a few bridging statements in your back pocket.
A bridging statement "bridges" from the difficult or irrelevant question you don't want to answer to your key message, like this:
The reporter asks, "Why is it so difficult for your group to live within its budget?"
You can use one of the following "bridging" statements to segue from the question to your key point:
"What I've said comes down to this…"
"This is the key issue…"
"What matters most in this situation…"
"The key here is…"
Some reporters will be so busy thinking of the next question, they won't know what you've just done. I can't guarantee this will get you off the hot seat, but bridging statements are effective tools for media interviews as well as for professional speakers who get off-topic questions from audience members. They also help you take control of an interview or an event and refocus on what's most important.
To do: Check out this list of bridging statements I found online. Then make sure you're prepared for the toughest media interviews. I've compiled 27 tough or common questions, including many I used when I worked as a newspaper reporter, and included them in my "Special Report #2: Questions You Can Expert Reporters to Ask During an Interview (Including Nasty, Hostile Ones.") I even explain how to answer each one. Only $7, well worth it so you won't be caught off-guard. Order here. 
#MediaInterviews #ToughQuestions
2. A Quiz About Email
The editor of an online magazine has contacted you several times, asking permission to link to or reprint a few of your blog posts.
You're flattered, of course. But you don't want the editor to miss out on all the other terrific content you're sharing including occasional email tips you send, like the ones you get each week from me. Would you:
a. Add the editor to your email list because you know she loves your content.
b. Ask her if she'd like to receive your emails and add her only if she says yes.
c. Wait for her to ask for your content since she's already familiar with much of it.
In a rush to build your email list, you might be inclined to add her automatically. But if you did, you'd not only violate federal laws in the U.S. and Canada, you could make her angry.
The correct answer is b. Don't assume she's familiar with all your content. But don't pass up the chance to turn her into a loyal reader.
To do: Don't get insulted if I've unsubscribed from your email list. You might have added me without asking. Or I might have decided that I just don't have time to read what you're sending. If you've written a book, email is one of the best ways to market it if you're sharing great content in your emails. Watch my free webinar on "How to Use Email to Attract Fans, Create SuperFans & Sell More Books."
#EmailMarketing #EmailTips
3. More Tips on Getting into O Magazine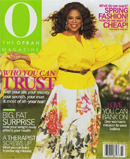 Last week I shared three tips from Susan Harrow on how to get a coveted spot in O magazine.
Oprah has always loved featuring women who make beautiful things.
Like Kaari Meng who ditched her career as a jewelry designer and created French General, an offbeat collection of French-inspired textiles, window treatments, linens, and other items.
If you're a woman who has a story to tell about your craft, your process or your specialty–along with jaw-dropping images, O magazine has a place for you in its section called "Women Making Beautiful Things." Or maybe your product will show up in the magazine's annual holiday gift guide or "The O List," a theme-oriented feature that offers possibilities galore.
These tips are among 15 from Susan Harrow's free special report "The 15 Best Places For Products, Services & Books To Be Featured In O Magazine."
To do: Access it, along with three bonus tips, using this affiliate link. 
#OMagazine #OprahWinfrey
4. Hound Video of the Week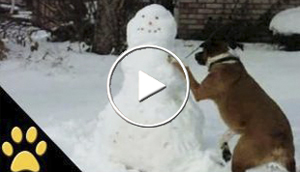 Watch these dogs ride sleds and destroy snowmen.