Issue #1043 August 2, 2016
Publisher: Joan Stewart
"Tips, Tricks and Tools for Free Publicity"
In This Issue
Tool Finds #Hashtags in Your Niche
More Indie Bookstores
The Lucrative World of #Ghostwriting
Hound Video of the Week
This Week in the Hound House:

All over town, I'm seeing kids staring at their phones, then looking up and pointing to stores and other buildings nearby. Aha! They must be playing Pokemon Go. Turns out this game is a powerful publicity tool. Here's a complete Pokemon Beginners Guide and ideas on 4 ways to boost business with Pokemon Go. If you use it to bring foot traffic to your business, email me and let me know.
1. Tool Finds #Hashtags in Your Niche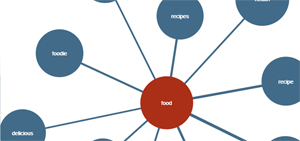 Here's a free tool that will help you find some of the most common or detailed hashtags in your niche within seconds.
It's Hashtagify.com. Type your topic and with just one click of the mouse, it will return about 10 related hashtags. You can drill down even further by clicking on each of those and finding another layer of hashtags you might want to use.
What's the benefit of using this tool?
The more specific the hashtag, the more ideal traffic you'll pull. For example, if I sell dog collars, I type in the hashtag "dogcollars" and learn that a related hashtag for that niche is the word "customized." Yes! I sell customized dog collars. I can then start using the hashtag "CustomizedDogCollars." The hashtag "dog" is too vague.
To do: This tip was one of hundreds of tips I learned on Saturday when I watched the live streaming of Tom Antion's Internet Marketing Butt Camp. I've made a long to-do list of tools I'll be adding to my website, SEO tips to drive more traffic, and several powerful reminders on how to get more views on my YouTube channel. Pay once, and attend all future Butt Camps for free. If you're serious about selling anything online, grab the recordings using this affiliate link.
2. More Indie Bookstores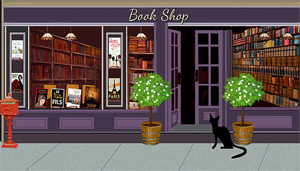 As Barnes & Noble, the largest bricks-and-mortar book retailer, closes stores this year, the number of independent bookstores is booming.
If you write books, take advantage of this trend for your marketing and publicity.
Publishing expert Amy Collins says there are more than 2,100 indie bookstores in the U.S. IndieBound, a community of Independent Bookstores, sells more books online than Barnes & Noble. How to take advantage of this:
Reach out to #indiebookstores and ask them to sell your books.
When they do, let your friends, followers and fans know online and offline.
Offer to do author events and book signings. Tell the store owners all the ways you'll help with publicity.
This was one of 28 tips for authors and publishers we shared last night during a free webinar to promote our Publishing at Sea cruise in January.
To do: If you missed it, or the free training we hosted a several weeks ago, you can download the two videos filled with all 59 book publishing tips here. We've convinced Royal Caribbean to give us 10 more cabins, and they said yes. So we're extending the early-bird rate until Saturday, Aug. 6.
3. The Lucrative World of #Ghostwriting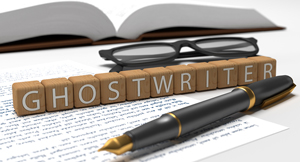 I almost fell off my chair when Publicity Hound Laurel Kashinn told me several months ago how much #ghostwriters can make.
Many of them sign contracts of from $30,000 to $100,000 per book.
Outrageous? That's what I thought. Then Claudia Suzanne contacted me a few weeks ago. Claudia teaches the only professional designation program for ghostwriting through the University of California and has ghostwritten about 150 books. Laurel was one of her students.
Ghostwriting has proven to be a recession-proof and lucrative career if you have the specific skills, theory and political know-how to do the job, find ideal clients and get referrals from them. This one-of-a-kind online program, offered over two semesters, is perfect for freelance writers, corporate writers, journalists who want more control over how much they earn, and editorial service providers who enjoy fulfilling other people's dreams.
The next course starts in a few weeks. And I want you to know about because it can be a game-changer for your career, even if you haven't written a book. For authors, professional training in how to ghostwrite will make you a better writer for your own books.
To do: Join Claudia and me for free training a week from today, at 9 p.m. Eastern Time on Tuesday, Aug. 9. You'll learn whether you're a good candidate for this course, why ghostwriters are in demand, who uses ghostwriters, and what's possible after you're certified. Register for "Ghostwriting: How to Learn It, Do It and Retire Happy."
4. Hound Video of the Week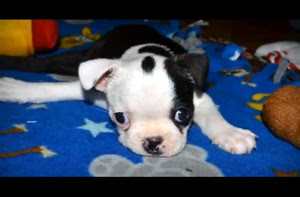 Meet a Boston Terrier puppy that suffers from "Swimmer Puppy Syndrome," the inability to stand, sit or walk. You'll be cheering this little dog right through to the surprise ending.