Issue #1144 July 25, 2017
Publisher: Joan Stewart
"Tips, Tricks and Tools for Free Publicity"
In This Issue
To Reach a Top Influencer, Start Here
Please, No Advice to John McCain
Your Book in Costco? Maybe, If…
Hound Video of the Week
This Week in the Hound House:

I joined the CSA (Community Supported Agriculture) in my town today. I now buy a weekly salad blend that includes organic lettuces, arugula, chard, kale, sorrel, watercress, radish microgreens, sunflower microgreens and gorgeous orange and purple nasturtiums (edible flowers). The vibrant, fresh flavor of all those healthy greens bursting in my mouth is superior to the sprayed, bagged lettuce that has spent who-knows-how-many-days on a truck. Check to see if there's a CSA near you.
1. To Reach a Top Influencer, Start Here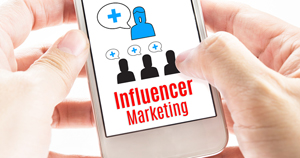 Let's say you want contact a Big Cheese influencer, someone at the top of your niche, to give you a product endorsement, a blurb for your book, or to participate in a project you're planning.
But you barely rank on the ladder of influence. You might even be just a face in the crowd.
"Avoid contacting the most influential people in your niche FIRST," says Nader Anise, aka The Bionic Marketer. "If they say no right off the bat, you've blown your opportunity–possibly your only opportunity with them."
Instead, he recommends you reach out to several "middle-of-the-road" influencers in your niche first. If one or more of them say yes, you can leverage those connections to reach the person near or at the top. It will also give you the confidence to approach the Big Cheese, and numerous opportunities to practice your pitch.
Nader has just completed a project that got him in front of influencers at the top of the ladder. He has agreed to share all his secrets with you during a special webinar from 4 to 5:15 p.m. on Thursday, July 27. I'll grill him on the who, how, what, when and why of "How to Influence the Influencers."
To do: This session will be packed, and seating is limited. Register here.
#Influencers #InfluencerMarketing
2. Please, No Advice for John McCain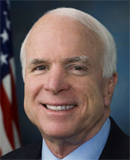 One day after Sen. John McCain announced he was diagnosed with brain cancer, Kelli Ward, his onetime political opponent, urged him to retire and said she'd be interested in replacing him.
When I saw this on the news, I thought I was seeing things. I wasn't alone.
Barry Kluger, a PR executive in Scottsdale, Ariz., wrote an opinion piece for AZCentral.com in which he says she cares about no one but herself. He writes:
"She describes herself as a person of faith and while I am in no position to question her devotion, I do question her taste, sense of nobility and her true concern for our long-serving and esteemed senator.
"In the old movie 'Zorba the Greek,' the protagonist is barely gone and his family is already coming in, taking the drapes and other valued possessions."
To do: If you're tempted to newsjack this story, or piggyback onto someone's bad fortune, reconsider. It's one thing for a doctor to pitch a story about primary glioblastoma to educate the public on the type of brain tumor McCain has. But it's ill-timed and opportunistic for an author who's a cancer survivor to give advice to McCain and his family on what they should do now, in hopes people will buy her $27 ebook. In fact, in a consulting session with a client last week, I nixed his idea of using McCain's news to promote the client's tips list, written as a press release. He followed my advice.
#JohnMcCain #Newsjacking
3. Your Book in Costco? Maybe, If…

One of the best ways to convince your local Costco store to sell your book is to show the manager of the book department impressive sales figures that prove you can sell the book on your own.
The second best way is to offer a region-specific book that highlights the area where the store is located.
For example, indie author Michael T. Keene wanted his new book, "The Psychic Highway–How the Erie Canal Changed America," inside Costco stores in upstta4e New York. Even without impressive sales figures behind him, two local Costco stores said yes.
But what if your book isn't on local history?
To do: Publishing expert Amy Collins has advanced tips on how to work with the buyers, merchandisers and the marketing departments at Costco, Walmart, Target and other big retailers. She shares them on the video replay of a webinar I hosted with her on "How to Convince Costco, Walmart, Target & Other Huge Chains to Sell Your Books." Use the coupon code COSTCO at check-out (Click "Apply" and "Recalculate") to grab it for half price, but only until midnight Thursday night, July 27. Grab it here. 
#Costco #CostcoBooks
4. Hound Video of the Week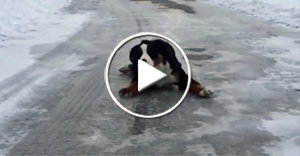 Slippery roads are too much, even for a Bernese Mountain Dog. Thanks to Publicity Hound Dan Janal of PRLeads.com for this one.