Issue #1084 Dec. 24, 2016
Publisher: Joan Stewart
"Tips, Tricks and Tools for Free Publicity"
In This Issue
Tips from 32 Top Copywriters
Pump Value into Your Pitches
Your Favorite Tools?
Hound Video of the Week
This Weekend in the Hound House:

Tonight is my favorite night of the year with my family. My niece is making a giant pot of spaghetti and meatballs. Then we'll ride around Delaware, Ohio to see the Christmas lights. And stay up late and watch Christmas movies on TV. And look at family photos from the 50s and 60s. From my family to yours, wishing you peace, joy and health this holiday season.
1. Tips from 32 Top Copywriters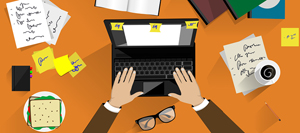 For brilliant advice on making money from the copy that you write, you'll want to read the list of tips from 32 world-class copywriters and marketers.
I'm honored to be among them. PaulParry.com asked each of us, "What are your top 3 tips that freelance copywriters can use to generate leads?"
Here's one of my three:
"Get onto the speaking circuit. Create an entertaining program on sales copy writing, or storytelling, or any other form of writing that matches the needs of your audience. Those audiences are full of potential clients."
The almost 100 tips are particularly helpful if you write B2B marketing copy. Or if you want to getg stories, features and news articles published on websites and in magazines and newspapers.
To do: Read "32 World-class Copywriters & Marketers Reveal Their 3 Top Tips for Lead Generation." Writing persuasively might well be the most valuable skill you can acquire next year. Start with Tom Antion's free Copywriting 901 webinar. 
#copywriting #leadgeneration #salescopy
2. Pump Value into Your Pitches

A survey by Fractl, a digital marketing agency, says fewer than half the publishers who people are pitching read those pitches "always" or "often."
Why so few? Because the pitches:
Lack necessary research beforehand. They're irrelevant or sent to the wrong journalists.
They're too self-promotional.
They're boring.
Thanks to Publicity Hound BL Ochman of New York City for sharing results of the survey.
To do: Read about the three things the publishers say you need to grab their attention, and see how often they read your pitches, according to the beats they cover. See "What 1,300 Publishers Want from Your PR Pitches." 
#pitchingjournalists #PRtips #pitchingtips
3. Your Favorite Tools?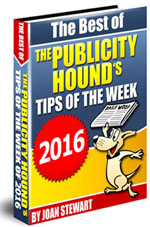 I've been so busy reminding you about all the indispensable tools that are part of my free ebook, "The Best of The Publicity Hound's Tips of the Week of 2016," that I've forgotten to ask you about what tools you've discovered this year that you can't live without.
Think apps, websites, digital shortcuts, resource guides, directories, databases, conversion tools, courses, research reports, even software that help you with marketing, self-promotion or publicity.
Inexpensive is great. Free is better.
To do: Click "Reply" and share your favorites. I might feature them here, with thanks to you, of course. There's still time to download and regift my free ebook, and take advantage of the 50 percent off coupon code BESTOF2016. Go to, or send your followers and fans, to this link: https://publicityhound.com/blog/best-of-2016
#freePRtools #publicitytools
4. Hound Video of the Week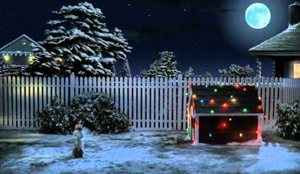 My favorite video of what dogs do on Christmas Eve.