Issue #1273 Nov. 6, 2018
Publisher: Joan Stewart
"Tips, Tricks and Tools for Free Publicity"
In This Issue
Tie Scientific Studies to Your Book
How Election Results Affect You
November's Hot Media Topics
Hound Video of the Week
This Week in the Hound House:

I'm looking forward, finally, to far fewer robo calls from political candidates. My phone company allows me to automatically move all robo calls into a digital trash can, but not before the phone rings once. For some reason, those annoying calls from the credit card companies telling me I'm "eligible for a lower rate" keep sneaking through. Let me know if you've figured out a way to get rid of these pests.
1. Tie Scientific Studies to Your Book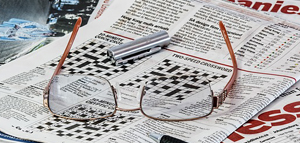 When author Patty Grasher took advantage of a special promotion I offered recently and got 15 minutes of free consulting, I gave her about a dozen ideas on how to market her puzzle books, targeted to Baby Boomers.
A few days after our call, I found an article that explains how a study has determined that books and games may help prevent dementia and Alzheimer's. 
That's a terrific benefit to mention when Patty hits the speaking circuit and speaks to Boomer groups, I thought. I emailed Patty the link to the article and the link to the study. 
Turns out she had found another study that explained how games and reading help prevents stress.
Most people already know how games like chess, Sudoku,  and crosswords help keep our brains healthy and our bodies calm. But how many authors use the results of scientific studies to help promote their books?
Be careful. You can't imply, for example, that playing chess will keep your readers from getting Alzheimer's. But you can weave the study results into speaking engagements and articles you write about your topic. You can even use them in your book.
To do: Grab your own 15 minutes of free consulting, a $75 value, at a time most convenient for you, when you buy the fifth edition of my ebook "How to be a Kick-butt Publicity Hound." I'll contact you after you've placed your order to set up our free call. Order here. 
#Alzheimer's #Dementia
2. How the Election Results Affect You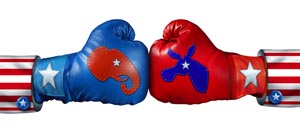 After today's midterms, the media will do lots of analysis and navel-gazing. The next few weeks offer the perfect opportunity for you to inject yourself into the election results and get some publicity for your business, cause or issue.
Stay away from proclaiming what we've already heard a million times like "I hate Trump" or "Stop the caravan." Explain how the election results will affect you directly. A few ideas:
–Health care is a key issue. Does a pre-existing condition affect the way you voted?
–If your new governor is open to a higher gasoline tax, and your business owns a fleet of trucks, how might that affect your profits?
–Independents, the media will want to hear from you more than it wants to hear from partisans. What pushed you over the fence on a particular candidate or issue? How will it affect your daily life?
–Are you better off than you were two years ago? If you are or aren't, explain why.
To do: Starting tomorrow, contact your local and regional media and ask if they're looking for comments on why people voted the way they did.
#MidtermElections2018 #Elections2018
3. November's Hot Media Topics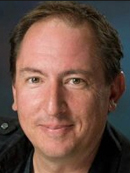 Radio deejay Wayne Kelly has just created a new list of hot story ideas for November. You'll find many that are health-related:
American & National Diabetes Month
National Alzheimer's Disease Month
National Entrepreneurship Month
National Gratitude Month
National Healthy Skin Month
National Native American Heritage Month
National Family Literacy Month
Pancreatic Cancer Awareness Month
Pet Diabetes Month
Stomach Cancer Awareness Month
Vegan Month
My favorite idea on his list: "We can't forget it's Movember – an annual event involving the growing of moustaches during the month of November to raise awareness of men's health issues, such as prostate cancer, testicular cancer, and men's suicide," Wayne says. Learn more about this clever promotion. 
To do: See Wayne's entire list of "November's Hot Media Topics That Need Guests on Radio and TV Shows." 
4. Hound Video of the Week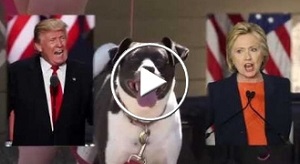 I missed this one two years ago. Cleveland.com used two presidential chew toys, one of Donald Trump and one of Hillary Clinton, to see which candidate dogs preferred. You might disagree with the way the votes were tallied, but Dog the Vote 2016 is still good for a laugh.