Issue #1050 August 27, 2016
Publisher: Joan Stewart
"Tips, Tricks and Tools for Free Publicity"
In This Issue
Ticket Pricing Tips for Events
How to Build an Email List
See You in Denver Sept. 15-17
Hound Video of the Week
This Weekend in the Hound House:

Bogie is in heaven. I feel broken and empty. During her oral exam, the vet found a large cancerous tumor under her tongue. It had spread to her jaw. Because there were no other options that would relieve the suffering, or heal her, the vet recommended euthanasia. Thank you for your concern and prayers. My loyal German Shorthair was my walking buddy twice a day, my support system always and my best friend for 9 wonderful years. You will be in my heart forever, My Beautiful Funny Girl.
1. Ticket Pricing Tips for Events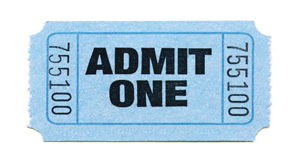 All the publicity in the world might not draw crowds for your event if your ticket prices are off-kilter.
That's why you should take advantage of the free guide on how to make more money with your ticket pricing strategy offered by EventBrite, the world's largest self-service ticketing platform.
You'll learn 10 tried-and-tested ways to set your core ticket price, kickstart your sales and keep selling tickets until the doors close.
For example, think reciprocity. The Bayou City Art Festival more than doubled online ticket sales in 2015 by tagging its partners on social media and offered special discounts
for tickets purchased through its partners. That tactic encouraged partners to sell more tickets. And that resulted in more publicity. A win-win.
To do: Get the free guide "10 Ways to Make Money with Your Ticket Pricing Strategy" in exchange for your name and email address.
2. How to Build an Email List
Eventbrite's free guide mentioned above is a perfect example of an enticing "carrot" you can offer to build an email list.
Don't fall back on the boring "free ebook." You can do better than that.
Offer a step-by-step guide, a series of short how-to videos, a "Top 100" list, a free digital toolbox, a series of cheat sheets or a bundle of checklists.
If you missed the free webinar I hosted on Thursday on how to build an email list to create SuperFans, you can watch it above. It's geared toward authors, but if you sell any product or service, you'll come away with dozens of ideas on how to gather the thousands of friends and followers all over the Internet and get them onto one tidy email list where you can start building the relationship and give them time to know, like and trust you.
You'll learn my five-step formula for building and using an email list, including the three biggest mistakes I see people making with email.
Watch the replay of "How to Use Email to Attract Fans, Create SuperFans & Sell More Books."
3. See You in Denver Sept. 15-17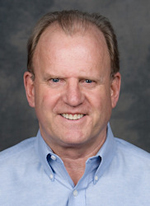 One of the worst places to sell books and other multi-media products is in a bookstore where your title is competing with millions of other titles for attention.
Whether you're selling books, workbooks, coloring books, CDs or DVDs, Brian Jud, an expert in how to sell outside bookstores, urges you to consider selling through supermarkets, nonprofits, special-interest catalogs, government agencies, the military, warehouse clubs, drug stores, book clubs, dollar stores if you have a title you want to abandon, individual companies and trade associations.
Brian Jud will be one of the two dozen speakers at the Author U Extravaganza in Denver Sept. 15-17. I'll be on the stage, too, presenting sessions on email marketing and how to become an expert in your topic and promote your expertise.
If you're planning to write a book, or your current book sales are flat, this is the event for you.
To do: I have a special coupon code that will save you $270 off the three-day Extravaganza registration. But you must register by Sept. 1. I've summarized everything you need to know about this event at my blog. See "11 Reasons to Attend the AuthorU Extravaganza Sept. 15-17."
4. Hound Video of the Week
Emily Sloviko rescued Buddy, a German Shorthaired Pointer that had been abandoned, and taught him how to "work the desk" at the Rambler Inn, the motel she owns in Thurmont, Md. Watch the clip starting at 5:30 until 8:30, as Buddy ends the day by saying his prayers.