Issue #1297 Feb. 19, 2019
Publisher: Joan Stewart
"Tips, Tricks and Tools for Free Publicity"
In This Issue
The Publicity Step You Can't Skip
How to Use Instagram Hashtags
Turn a Nonfiction Book into a Workbook
Hound Video of the Week
This Week in the Hound House:

I've been to four doctors for the nagging cough that's been lingering since Thanksgiving, caused by a sinus infection that persists. Still, no relief. Last week, my body started reacting poorly to the antibiotic one doctor prescribed. It makes me itch so bad I think I'm going to rip off my skin. An anti-itch prescription isn't working either. I've tried essential oils and every topical ointment on the market with no luck. The only option left, I'm told, is to ride it out until the antibiotic and the infection leave my system.
1. The Publicity Step You Can't Skip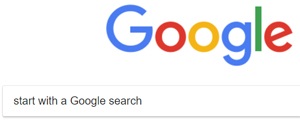 How much do you know about a journalist, broadcaster, freelancer or podcaster before pitching them?
If you're like most Publicity Hounds, you know almost nothing.
If a reporter's name is Terry, Chris, Pat, Dana or Val, you might assume that it's a woman and use "Ms." in the salutation of your email. But if Pat is a guy, he now knows you're clueless.
Here are five simple ways to research people and find valuable clues you can use in your pitch:
Start with Google. A simple search can turn up their articles and links to radio shows they've hosted.
Also, click on Google's "Images" tab to find their photos.
Visit their employer's website and look for staff bios and photos.
Search for them on Facebook. A personal profile can turn into a goldmine of clues.
Most journalists have Twitter accounts. Read their tweets to see which hot button topics interest them. Before pitching, follow them and share their content.
To do: Know all the ways to research people who are in a position to help you, and then use valuable clues in your pitch. The video replay of my training session "11 Fast, Free, Easy Ways to Research Journalists, Broadcasters and Bloggers BEFORE You Pitch" is yours today for half off. Use the coupon code RESEARCH at check-out. Order here. 
#MediaPitching #MediaRelations
2. How to Use Instagram Hashtags

If you want your Instagram posts to get discovered, recommended, featured on the hashtag explore page, and ultimately result in more Instagram followers, you must use hashtags.
Why? Because people search using not only keywords, but keywords prefaced by a hashtag, like this #freepublicity.
Use hashtags as your brand. Use them when creating a campaign to promote a product, service, cause or issue.
But don't go crazy and spam. Nothing is more annoying than seeing a spammy string of 15 hashtags.
To do: Read marketing specialist Olga Rabo's excellent article "The Definitive Guide To Instagram Hashtags," complete with lots of screenshots so you can understand the strategy.
#Instagram #Hashtags
3. Turn a Nonfiction Book into a Workbook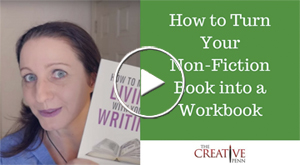 Smart authors create multiple streams of income.
If you write nonfiction, have you considered creating a workbook to accompany your book?
Workbooks help readers create answers to questions you post in your book and solve the problem your book addresses. You can also use workbooks when seeking publicity because you can offer journalists a list of your workbook questions that they can use as a sidebar to the main article.
Publishing expert Joanna Penn suggests two ways to start:
Use the exact same text in your book. Just add in lines or space for the reader to write their answers to your questions.
Modify the material so you focus more on the questions, leaving the bulk of the text in the original book.
To do: Joanna walks you step by step through the process and gives you the dimensions of her book and workbook. Watch the video above.
#Workbook #CreateaWorkbook
4. Hound Video of the Week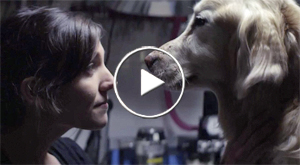 This commercial from 2014 doesn't exactly say "buy a Chevy," but you'll feel warm and fuzzy after watching it.