Issue #1093 Jan. 24, 2017
Publisher: Joan Stewart
"Tips, Tricks and Tools for Free Publicity"
In This Issue
The Public Domain Goldmine
5 Underrated Social Media Tasks
Easy Screen-Capture Video Tool
Hound Video of the Week
This Week at Sea:

It's Day 4 on the Publishing at Sea cruise in the eastern Caribbean. Don't get some wild idea I'm lolling around the pool, looking pretty. When I'm not teaching, I'm slaving away over a hot keyboard, keeping you updated. Check my blog for a recap of tips and activities on Day 1 and Day 2. Today, we're taking a three-mile foodie walking tour in Old San Juan, Puerto Rico. Then we'll waddle back to the ship, just in time for dinner.
1. The Public Domain Goldmine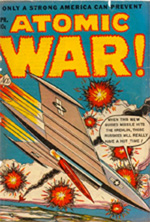 Someone, somewhere has told you that people who grab information in the public domain and use it to publish their own books or information products are either lazy or sleazy or both.
Quite the contrary, says digital marketing expert Daniel Hall, one of the faculty members on our cruise.
Daniel says that if you want to crank out a book or information product quickly and for next to nothing, why not mine for gold on sites like USA.gov and even DigitalComicMuseum.com where you can download, for free, thousands of comic book covers to use at your blog, in your book or on marketing materials. Be sure to register at the site first.
Let's say you find a book that's in the public domain, and it ties into your area of expertise. How about republishing the book but offering your own literary critique or detailed historical context? Better yet, consider interviewing an expert to comment on the book. Transcribe the interview and make it part of your book.
Using public domain content has several ifs, ands or buts and is worth studying.
To do: Check out Daniel's podcast episode in which he interviews Tony Laidig on how to profit from publishing public domain content as an ebook. Tony has been sourcing information in the public domain since 1985. Listen to the episode here. Also notice that Daniel records himself doing the interview, and he publishes the video on YouTube.
#publicdomain #publicdomaincontent
2. 5 Underrated Social Media Tasks

There's no shortage of social media advice. But after awhile, doesn't it all sound the same?
That's why I think you'll love the five tips from marketing pro Annaliese Henwood on how to really make social media work for you.
For example, check global and local trends and participate accordingly to get in front of a larger audience.
Twitter gives you suggested hashtags, and Facebook provides topics, which gives you an easy way to participate in the conversation. Google Trends helps you find conversations you can contribute to on social media.
To do: Read her "5 Underrated Social Media Tasks to Complete Every Day." 
#socialmediastrategy #bestsocialmediatips
3. Easy Screen-Capture Video Tool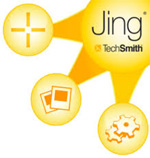 If you want to start learning screen-capture videos and hate the thought of spending a small fortune on Camtasia and struggling through a long learning curve, here's the next best thing.
It's Jing, sort of a Camtasia Lite version. It's free and it's easy.
Jing videos are limited to five minutes for instant focused communication. Select any window or region you want to record, and Jing will capture everything that happens in that area. From simple mouse movements to a fully narrated tutorial, Jing lets you record everything you see and do and then lets you share your videos.
To do: Check out Jing. Thanks to Kelly Johnson, the "geek girl" faculty member and virtual assistant who taught this morning's Publishing at Sea session on techie tools.
#screencapturevideo #jing
4. Hound Video of the Week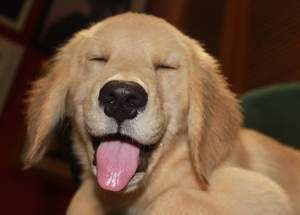 It's no wonder that the Golden Retriever is one of the most popular dogs breeds. This hilarious compilation of video clips will leave you howling!