Issue #1160 Sept. 27, 2017
Publisher: Joan Stewart
"Tips, Tricks and Tools for Free Publicity"
In This Issue
The NFL's Nightmare
What to Do When Your Pitch Fails
How to Find Celebrity Contact Info
Hound Video of the Week
This Week in the Hound House:

I'm back home in Wisconsin after a quick visit to Virginia where I presented a session on "How to be Your Own Publicist and Get Thousands of Dollars in Free Publicity" for real estate coach Cindy Bishop and her fans. I had numerous Internet problems on the road. That's why these tips are a day late. Enjoy anyway.
1. The NFL's Nightmare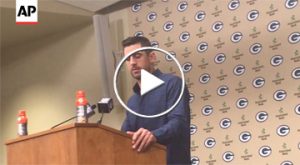 In airports, hotel lobbies and on airplanes, I heard lots of travelers weighing in on the NFL's PR disaster this week.
This is a golden opportunity for experts to comment on a protest that's likely to spread to the other major league sporting events. Consider:
Branding and crisis communications experts, what should the NFL do about this disaster? If you were counseling NFL Commissioner Roger Goodell, what would you advise? What about individual players? Green Bay Packers quarterback Aaron Rodgers looks downright uncomfortable in this video. And for the life of me, I can't figure out what he's trying to say.
Parenting experts, should teachers and coaches be advising children to "take a knee" at their sporting events? Or is this a topic best left to parents to explain?
Sports experts, should players be allowed to exercise their "First Amendment rights" on the field?
Authors, speakers and experts on race relations, does this ugly controversy help or hurt the race relations discussion?
Marketing experts, will public opinion–which currently goes against the NFL—have any effect?
To do: If you have expertise in any of these areas, you can start with your local media and pitch yourself as "the local angle" to this national story. This is referred to ask newsjacking.
#TakeaKnee #NFL #Newsjacking
2. What to Do When Your Pitch Fails

It happens to many of the best PR people. That's why you shouldn't get discouraged when it happens to you.
You spend hours writing what you think is a perfect pitch. You research journalists who you think would welcome it. But when you email them, almost no one responds.
Journalist Nicole Fallon has three suggestions for PR pros (and you).
"In many cases, a 'no' from a journalist means 'not right now,' and chances are they'll consider your client for coverage if the timing and the story idea are right.
"The key is to walk away and give the reporter some space; pushing too hard for the same client/story over and over again will only land you on their blacklist (yes, a lot of us make mental notes when a PR rep is aggressive and pushy, and yes, it does turn us off to working with that particular person).
To do: Read her two other tips in her article "Can't land Your Pitch? 3 Tactics to Try After a Rejection." 
#PitchingTips #PRTips
3. How to Find Celebrity Contact Info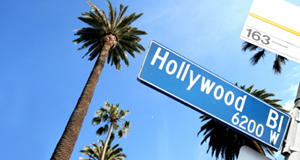 Publicity Hound Teri Brown received only one suggestion to her "Help This Hound" question about the best database for contacting celebrities. But it was a good one.
Michelle Tennant of Wasabi Publicity, one of my favorite publicists, writes:
"I use ContactAnyCelebrity myself but often do an internet search of the celeb's name plus one of the following (agent or manager or publicist). I sometimes find these on the celeb's official website as well.
My big tip on communicating with the "gatekeepers" of celebs: communicate a mutually-beneficial business opportunity. If you don't, they see it as a waste of time. I also find celebs and contact them directly on Twitter, Facebook or through their talent agency.
To do: If you have your own tip to share, do so in the comments section at my blog.
#ContactCelebrities #Celebrities
4. Hound Video of the Week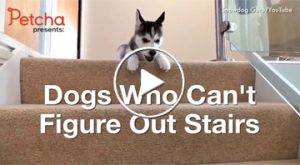 Three minutes of cute dogs trying to figure out how to climb up or down stairs.