Issue #1196 Feb. 10, 2018
Publisher: Joan Stewart
"Tips, Tricks and Tools for Free Publicity"
In This Issue
The Most Valuable 10 Minutes You'll Spend
Speak at Schools
Instagram Introduces New Tools
Hound Video of the Week
This Weekend in the Hound House:

I have two fabulous movies to recommend. "12 Strong" is the true story of a U.S. Special Forces team in Afghanistan that takes down the Taliban and its al-Qaida allies. "Lady Bird" follows a girl during her eventful and poignant senior year at a Catholic high school while navigating a turbulent relationship with her mother. The story doesn't sound like much, but the acting by the entire cast is superb.
1. The Most Valuable 10 Minutes You'll Spend

Before pitching a journalist, blogger, podcaster, influencer or a website, do what 9 out of 10 other people who are pitching don't do, either because they're too lazy or they don't know any better.
Google the person's name. It should take you less than 10 minutes to find their bio, articles they've written and–if you're lucky–a blog where you can pinpoint their hot-button topics.
After doing this quick research, you can now choose something to weave into a pitch. Example: "You've written extensively at your blog about how to soothe colicky babies…." That will get their attention. I promise. And your pitch will send the message, "I know who you are, I know what you cover and I can help you."
Or maybe, after doing research, you won't pitch anything because you'll learn they aren't a good match for you. You won't waste your time, or theirs.
When Sara Lavenduski interviewed me for my best publicity tips for the promotional products industry, I stressed the importance of researching who you're pitching, and I shared the same kinds of advice you see here week after week. Form strong relationships with people who can promote you. And before you ask for anything, let them know how YOU can help THEM.
To do: Read more of my tips for self-promoters regardless of what industry they're in her article about what I recommend in her article "How to Get the Word Out." 
#FreePublicity #Selfpromotion
2. Speak at Schools

Are you an author or artist who wants to visit schools?
Do you want to introduce students to writing as an art, developing dynamic characters or ways to channel their creativity? Would you like the opportunity to encourage young writers and promote your availability for author visits to teachers, librarians, schools, and parents?
SchoolBookings.com was established in 2003 as a tool to help authors, illustrators, and performers gain greater visibility and connect with schools, libraries and other educational organizations around the world. From preschoolers to college students and everyone in between, SchoolBookings.com members promote the joys of reading, performing and creativity to their audiences. For $97, you can be listed in its directory and online and promote your expertise in your topic.
SchoolBookings.com is affiliated with Story Monsters LLC, the company that publishes Story Monsters Ink, the slick magazine that has featured several of my author clients.
To do: Check it out and see which authors are already being featured at SchoolBookings.com.  If you want to try to sell books at schools on your own, author Kevin Gerard explains how he does it in my article "Children's authors: How to sell hundreds of books by visiting schools." 
#SpeakatSchools #SchoolBookings
3. Instagram Introduces New Tools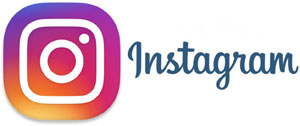 Instagram is testing a new Stories feature which will let users share public Instagram posts – either theirs or anyone else's – direct to their Story in one click.
The option is available only to a small group of users. If it's eventually available to you, and you don't like it, you can turn it off.
Instagram is also reportedly testing a "Cinemagraph" option for Stories. A cinemagraph is an image with a section of the image animated, not the entire image, adding motion to otherwise still shots.
To do: Read more in Social Media Today's article "Instagram's Adding Some New Stories Tools, Including an Option to Share Other People's Posts." 
#Instagram #InstagramTools
4. Hound Video of the Week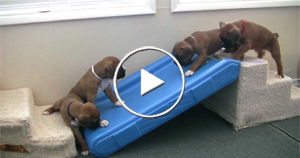 Thanks to Publicity Hound BL Ochman of New York City for this video of 4-week-old boxer puppies sliding down a slide and being cute.