Issue #1181 Dec. 12, 2017
Publisher: Joan Stewart
"Tips, Tricks and Tools for Free Publicity"
In This Issue
The "Lie Detector" Pitch
9 Tips for Website Due Diligence
Free Publicity Summit Starts Today
Hound Video of the Week
This Week in the Hound House:

Remember my dilemma last week when I accidentally Super Glued two fingers together on my left hand? Christine Buffaloe, my assistant, tells me that "any old hand sanitizer gets off Super Glue." Good to know, yes?
1. The "Lie Detector" Pitch

Thanks to radio publicity expert Alex Carroll of RadioPublicity.com for this one. He calls it the formula for the "lie detector" pitch. It looks like this:
"Is/Are _______ really _______? _____ ways to tell"
Here are a few examples of how you might apply it:
Show Pitch: "Is your investment advisor really looking after your best interest? 5 ways to tell"
Show Pitch: "Are your kids really telling you the truth? 3 ways to tell"
Alex loves this template because he says it poses the question, "Are things really what they seem … or are they just
another lie … and how to tell. This is a particularly powerful formula because everyone hates to be lied to, and everyone loves to be able to tell when someone is lying to them."
To do: Think of three different pitches using this template. It works equally well for TV. Then, start pitching! Get help from my video training "How to Pitch Your Story in 5 Easy Steps for Publicity Homerun." Slash the price in half when you use the coupon code FORMULA at checkout before midnight tomorrow night, Dec. 13.
#RadioPublicity #TalkShowPublicity
2. 9 Tips for Website Due Diligence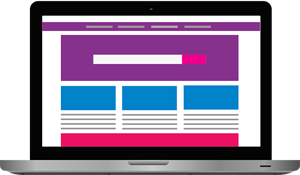 Several weeks ago, I wrote about the "Top 10 Ways Your Website Leaves Readers, and Leads, in the Dust." Many Publicity Hounds thanked me for pointing out problems they never knew they had.
I just found more to add to the list, courtesy of my good friend, book shepherd Judith Briles.
She asks:
–Is the copyright for your website in your name?
–Do you have the usernames and passwords for all of your accounts?
–Do you know who hosts your website and the phone number for their help line?
–Is anyone backing up your website at least monthly?
–If you fire your webmaster or virtual assistant who has access to your website, do you change your password immediately? Do you know how to?
She recommends that you answer these questions, in writing. "It's a must-have printed out in a notebook or manual that your partner, spouse or trusted colleague can find instantly if something happens to you." Sage advice!
To do: See Judith's other probing questions in her article "9 Tips for Your Website Due Diligence Starting NOW!" 
#WebsiteTips #WebsiteMistakes
3. Free Publicity Summit Starts Today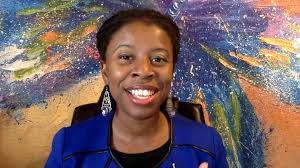 If you had trouble signing up for Jackie Kotei's free summit called "Change the News for Good–How to Create a Movement That Goes Viral, Produce Compelling Content & Reach Millions," don't give up.
Her server was down over the weekend but things are running smoothly now. I recorded my interview yesterday and gave tips galore on all the ways you can promote your expertise. We started with me sharing the two biggest problems that Publicity Hounds should avoid.
Jackie Kotei, an award-winning TV reporter and producer, has recruited 21 experts who are presenting starting today through Dec. 22.
You can attend the entire summit for free. When you register, you'll have the option of purchasing all the recordings at a super-affordable price. (Hint: A fabulous gift for someone.)
To do: Register for the summit using this affiliate link. 
#MediaRelations #MediaTraining
4. Hound Video of the Week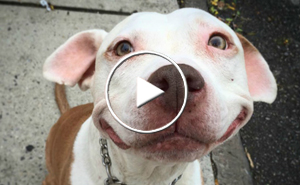 Meet Brinks,  the smiling pit bull that was rescued from the streets of New York 12 years ago and is still grinning from ear to ear. He has more than 100,000 followers on Instagram (smilingbrinks). Watch their heads move in unison.