Issue #1095 Jan. 31, 2017
Publisher: Joan Stewart
"Tips, Tricks and Tools for Free Publicity"
In This Issue
The Hottest Publicity Idea Today
Book Signing Tips
The Demand for Online Courses
Hound Video of the Week
This Week in the Hound House:

I'm trying to get my land legs back after the nine-day Publishing at Sea cruise. Our authors sold $1,476 worth of books at our book signings onboard on Friday and Saturday. Even Captain Tony, who's always at the wheel of the 4,000-person ship, visited us and paused long enough for a quick photo with me. We've booked Royal Caribbean's "Allure of the Seas" for Jan. 21-29 next year, and authors already have claimed three-quarters of our allotted cabins. More in Item #2 below.
1. The Hottest Publicity Idea Today
Love is in the air. I'll get to that in a minute.
First, let's talk about the hottest publicity topic this week: the Super Bowl.
Radio host Wayne Kelly says PR guy Jeff Crilley pitched a clever angle to get onto his show: surviving Super Bowl food.
"If you don't watch out, you can consume 2,500 calories while watching the game, and his guest has strategies to deal with that," Wayne said.
Other tie-ins to consider pitching: competition, relationships, stadium security, millionaire football players and income taxes, Super Bowl trivia, cost of tickets, what makes a clever TV ad, Super Bowl parties, party packages and getaways, and sports contracts. Predict whether Lady Gaga's contract with the NFL will prevent her from bashing President Trump during the halftime show.
When the game's over, it's time to think about ideas for Valentine's Day. Wayne is offering a free 20-minute strategy session for Publicity Hounds who have never done a radio interview.
To do: Take him up on his offer and read his long list of February story ideas and start pitching!
#superbowl2017 #pitchingthemedia #ladygaga
2. Book Signing Tips
Three tips for selling books at a book signing, as demonstrated by our authors on the Publishing at Sea cruise:
Get visitors involved by asking them a trivia question about the topic of your book. Author Nancy Rango, author of "The President Did What?" a trivia book about U.S. presidents, stopped passersby and asked them how much they think know about the presidents. She asked a trivia question from her book and they had fun trying to answer.
If your book isn't a good fit for those who attend your book signing, suggest it as a birthday or holiday gift for a friend or relative. Know your ideal readers!
You'll sell more if you stand, not sit, behind your table. You want to be at eye level with customers.
Blogging daily about the cruise was a bigger commitment than I bargained for. I finally published the last two installments at my blog.
To do: Read about the food, the fun and the nude beach. My Day One report starts here and includes links to the other posts.
#PublishingatSea #authorcruises #booksignings
3. The Demand for Online Courses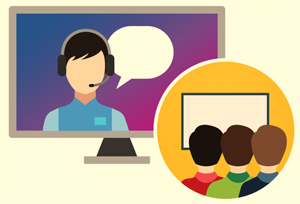 Are you a business owner or entrepreneur interested in make a living by teaching your skills and knowledge to others? If so, you have more opportunities than ever before.
But you need to know what it's like. You need to have a clear idea about the scope of not just the opportunities, but potential challenges, too.
You need real numbers and real data – straight from real course creators, already in the thick of the industry.
That kind of insider insight is very hard to come by. Most companies focus on the consumer side of this marketplace, not the creator side.
For the past few years, my friend Danny Iny and his team conduct a survey of tens of thousands of entrepreneurs, to learn about the state of the online courses industry.
Their 2016 report is already available. If you want to create a successful online course this year, you need to read it. If you have questions about the success rate people are having with online courses, what they are charging, and what their top struggles are, you'll find the answers in the report. There's a cool infographic that goes with it, too.
To do: Grab your copy of "The State of Online Courses Report."
#onlinecourses #teachonline
4. Hound Video of the Week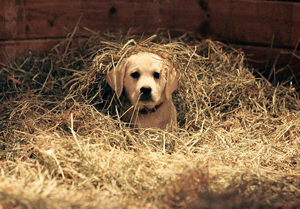 In this Super Bowl commercial from 2015, the Budweiser Clydesdales help the puppy learn the true meaning of friendship by reminding us that #BestBuds always have your back. It's worth another look.