Issue #1283 Dec. 11, 2018
Publisher: Joan Stewart
"Tips, Tricks and Tools for Free Publicity"
In This Issue
The Dangers of Screen Time on Kids
End-of-year Money-saving Tip
Book Publishing Industry News
Hound Video of the Week
This Week in the Hound House:

If you have a cherished friend who lives far away, and you keep promising to visit each other, don't delay. My college roommate, Nancy (Pommier) Schiring, and I have been meaning to do that for more than 15 years. But life kept getting in the way. When Nancy called before Thanksgiving and told me she was dying of cancer, I was devastated. Before I could plan a quick trip to Omaha this week to say good-bye, she died on Friday. It's the second time this has happened with an old friend. Make that phone call now. Book a flight. And go. Before it's too late.
1. The Dangers of Screen Time on Kids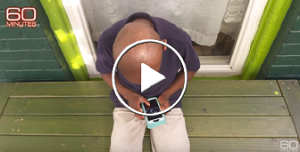 Pay attention to the big news stories about your topic on shows like "60 Minutes" and "Dateline."
Then ask yourself if you can newsjack the story. That means making it your own by pitching commentary, background or a unique angle.
Sunday night, "60 Minutes" aired a fascinating story about a landmark government study of more than 11,000 kids. At 21 sites throughout the United States, researchers are interviewing 9- and 10-year-olds to see how time they spend on their smartphones endlessly scrolling, snapping and texting is affecting their brains, emotional development, and mental health.
Already, MRI's have found significant thinning of the cortex in the brains of some kids who use smartphones, tablets, and video games more than seven hours a day. The cortex is the wrinkly outermost layer of the brain that processes information from the five senses. The thinning is happening years earlier in their lives.
It's too early to conclude whether computers are an addiction. But you don't have to wait several years to newsjack this story.
As a parent or grandparent, what are you doing to limit kids' screen time? Can you recommend products or activities that gets kids away from the computers? How do these devices contribute to obesity and heart disease in children? Does your school or daycare center have policies limiting the use of these devices?
Doctors and clinics, what affects have you seen? Or do you think all this worry is a bunch of hooey?
To do: If you can tie into this topic and you missed Sunday's "60 Minutes" segment, you can watch the episode and read the transcript. Update on March 7, 2019: You can also find an excellent article "How much screen time is right for kids?" written by Ryan Howard at the Smart Parent Advice website.
#60Minutes #Newsjacking
2. End-of-year Money-saving Tip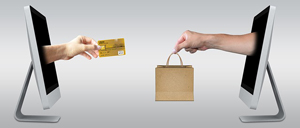 Banks and other companies that offer merchant accounts for online stores face increasing competition from similar businesses offering to do "rate reviews" and give you a better deal.
The company that has provided my merchant account for more than 20 years called out of the blue and voluntarily offered to waive my monthly batch fee and authorization fee. The percentage they took for each credit card transaction, and everything else stayed the same.
If you sell anything online and take credit cards with a merchant account, call the company that has your account and ask if there's a way they can lower or waive some of your fees. You never know unless you ask.
To do: Have nothing to sell at your website? Get started by writing five-page special reports on a narrow topic in your area of expertise, delivered as PDFs. That's what I did 20 years ago, and they became such hot items, that I've written 52 of them, including "Special Report #20: How to Write and Market Profitable Special Reports." Only $7. See all the titles and order here. 
#MerchantAccounts #SellOnline
3. Book Publishing Industry News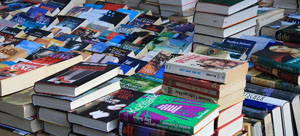 –Smashwords–the free ebook publishing and distribution platform that makes it fast, free and easy for authors and publishers to distribute ebooks to the world's largest ebook retailers and library ebook platforms–now has a catalog of more than 500,000 books. It also has a new look. It previously displayed all new books as they arrived, known as the "firehose." That has been replaced by nine new "shelves," each organized around a different book discovery theme. Learn more about Smashwords. 
–Authors, booksellers, and publishers are concerned about the possible sale of Baker & Taylor's retail trade wholesaling division to Ingram. If Ingram took over the B&T retail arm, it would result in there being only one national wholesaler and a handful of regional players. Read more here. 
—Maya C. Popa has joined Publishers Weekly as its new poetry reviews editor. Read more here. 
To do: If you care about the business of books, read the articles above to stay on top of this fast-paced industry.
#BookPublishing #BookNews
4. Hound Video of the Week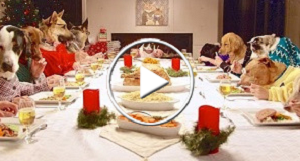 The Freshpet Holiday Feast, featuring 13 dogs and one cat eating with human hands, has gotten more than 13 million views on YouTube and is worth seeing again.