Issue #1212 April 7, 2018
Publisher: Joan Stewart
"Tips, Tricks and Tools for Free Publicity"
In This Issue
The Biggest Press Release Myth
LinkedIn & Instagram Improvements
Share "5 Fun Facts" About You
Hound Video of the Week
This Weekend in the Hound House:

I'm fascinated with the Kennedy clan and can't wait to see "Chappaquiddick" tonight. While looking for some related videos on YouTube, I stumbled across "Rosemary, The Hidden Kennedy Daughter." The one-hour video features a lecture by author Kate Clifford Larsen, who wrote the book by the same name, discussing the book, her research and family secrets. Most interesting were photos of Rosemary, the letters she wrote to her parents, the horrific details of the botched lobotomy, and Ted Kennedy's comments about his older sister.
1. The Biggest Press Release Myth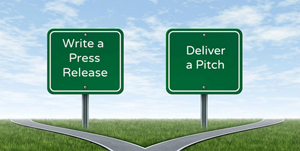 Ask 100 people to identify the one tool they think is most responsible for media coverage, and at least 90 of them would say "a press release."
They would be wrong.
In my consulting and speaking, I stress that it's usually a customized pitch, not a press release, that catches the media's attention.
Then why use a press release at all? Because it's collateral marketing material that saves you and journalists hours of time. Your press release can include lots of details you don't have to repeat during an interview, like the price of your product, where it's available, a link to your sales page, background and more. It can also tell an interesting story.
Lacey Miller, content marketing manager at TrendKite, says a press release is a document, not a pitch.
"The intent of the press release is about narrative, not news creation," she says. "So it's what is done next that drives the coverage."
For example, after you've written a press release, it's time to create a customized pitch for every media outlet you want to reach. Each pitch might be different, depending on the media outlet's target audience. You can link to the press release.
To do: In exchange for your email address, read her article "The Press Release: 3 Truths and 3 Myths." Then check out the two-part blog series I wrote that explains the difference between a press release and a pitch, and when to use each.
#PressReleases #PR
2. LinkedIn & Instagram Improvements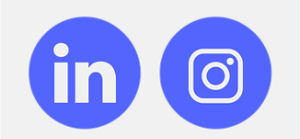 Don't let the gloomy news about Facebook sour you on social media.
LinkedIn and Instagram are adding features that should make your job easier.
LinkedIn has a new filter feature that lets you add stickers and text to your video updates. It's also giving organic video content a major visibility boost. On LinkedIn, people are sharing video a whopping 20 times more than any other type of content on the platform.
On Instagram, there's a new way for users to discover your content. Within a user's profile, the platform will convert "@" mentions of other profiles into hyperlinks. This feature acts as a sort of backlink system. When a brand tries to raise awareness of another account, users are linked to that account directly, instead of having to find it using Instagram's search function.
Hashtags that are part of an Instagram profile will also be hyperlinked, allowing users to click through and see other posts and users using that hashtag.
To do: Read more about these changes in Sophie Maerowitz's article "LinkedIn Adds Video Filters; Instagram Beefs Up Profile Links." 
3. Hot Radio Topics in April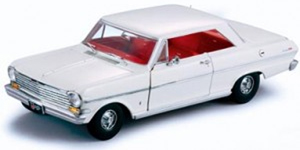 Most media kit bios would put you to sleep.
But not those that include "5 Fun Facts You Didn't Know About Me."
I wrote about this last year as a monthly contributor for Joel Friedlander's blog for authors and publishers. And I was delighted to learn that that post was the most popular during the first half of 2017.
One of my favorite fun facts about me: I have a 1:18 diecast scale model of my first car, a white 1963 Chevy Nova, affectionally nicknamed "The White Tornado."
One of my favorite fun facts about someone else: Dr. Laurie Weiss, author of "Letting It Go: Relieve Anxiety and Toxic Stress In Just a Few Minutes Using Only Words," says the most memorable event during her many world travels was spending an afternoon at the sex temple at Khajiraho where she learned "more possible sex positions than I can possibly remember."
To do: See lots of examples of how authors used fun facts when you read my article "Dress Up Your Author Media kit with '5 Fun Facts You Didn't Know About Me.'" It includes a list of questions to ask yourself when you can't think of a fun fact. No time to create your own author media kit? I've done most of the world for you with my "Quick & Easy Media Kit Templates."
#MediaKits #BookMarketing
4. Hound Video of the Week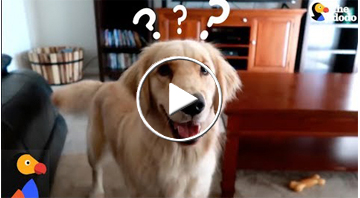 Harlow, the service dog, is such a good girl. But she just made the most adorable mistake.