Issue #1254 Sept. 1, 2018
Publisher: Joan Stewart
"Tips, Tricks and Tools for Free Publicity"
In This Issue
The Biggest Mistake When Pitching
Ban These Words from an Email Pitch
Keep a Box of Books in Your Car
Hound Video of the Week
This Weekend in the Hound House:

We're trying to squeeze lots of fun into one of the last weekends of summer. I'll be at the big Harley-Davidson 115th anniversary celebration in Milwaukee, a three-day blues festival in my town, a county fair and, of course, the local farmer's market. I'm on the hunt for decent watermelon and cantaloupe and have had to much tasteless melon the last few years that I won't buy anything unless I can sample it first.
1. The Biggest Mistake When Pitching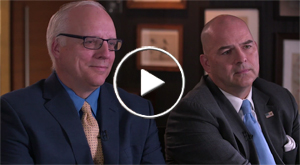 Before you pitch a story to a journalist, reviewer, blogger, podcaster or an influencer who has a loyal audience of Twitter followers, have you taken the time to learn more about the person you're pitching?
Have you read her last five articles? Have you Googled the freelance writer's name to see which media outlets publish his articles? Have you listened to a podcaster's last five shows to determine if you're a good match? Have you read a reviewer's reviews to see what she doesn't like about the novels she's reading?
Have you read the influencer's Twitter feed to see what bugs him and which topics catch his attention?
If not, you're throwing a pot of spaghetti against the wall hoping something–anything–sticks.
PR pros at Bayer, the aspirin company, say the biggest mistake young PR people make is not understanding the broad audience they refer to as journalists. That includes "any person who has a Twitter account."
To do: Watch the eight-minute video above for sage advice from corporate communications pros. They mention the dirty four-letter word they hate most in PR. It applies not only to corporate America but to small self-promoters like Publicity Hounds who want to tell their stories to the world.
#PRAdvice #PitchingMistakes
2. Ban These Words from an Email Pitch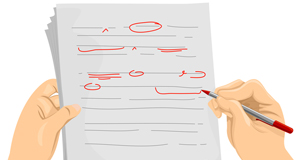 There's nothing worse than receiving an email from people who know they're bothering you but they do it anyway. They use phrases like this:
"I'm sorry if…."
"I hope you don't mind…"
"You didn't respond to my earlier email…"
This applies to phone calls, too, especially pesky cold calls. Especially to journalists and influencers.
To do: Read "7 Hackneyed words and phrases that will doom your pitch." 
#PRPitch #EmailTips
3. Keep a Box of Books in Your Car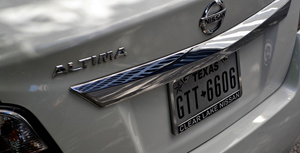 When mystery author Bruce W. Most stopped at a gasoline station in Wyoming, his wife spotted Western-set novels for sale in the convenience store.
She talked to the manager about Bruce's contemporary murder mystery, Rope Burn, set in Wyoming.
"The manager bought all seven copies I had in my trunk," Bruce writes. "Another time, during a happy hour at a restaurant near our house, we struck up a conversation with a couple. When they learned I wrote mysteries, I sold them copies of two books I had in our car. Every sale counts."
Indeed. Could he have sold 20 books? Fifty?
I found this tip in the Comments section of an excellent article that includes clever ideas on how indie authors can sell more books.
To do: Read "3 Creative Book Marketing & Promotion Ideas for Indie Authors and Self-published Books." Also, read the other comments on this article. You'll find one of my favorite ideas on how to get publicity for your new book or product in magazines.
#BookMarketing #BookPromotion
4. Hound Video of the Week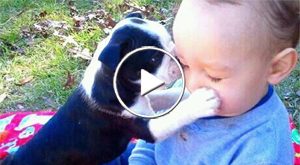 If you like Boston Terrier puppies, you'll love this three-minute video of clips of cute puppies making kids and babies smile.