Issue #1011 April 12, 2016
Publisher: Joan Stewart
"Tips, Tricks and Tools for Free Publicity"
In This Issue
The Adult Coloring Book Craze
Deadline Tonight for Library Marketing
Free Publicity Training Thursday
Hound Video of the Week
This Week in the Hound House:

I tried this recipe over the weekend for a relaxing detox bath, and it worked so well I'm going to use it a few times during the week, too. Pour 2 cups of epsom salts, one-half cup of baking soda and 10 drops of lavender oil into a tub of hot water. Add a few candles, turn off the lights, and relax for 30 minutes. I almost fell asleep in the tub but managed to make my way out and crash in my bed for a wonderful night's sleep. Use quality oil. I like Doterra.
1. The Adult Coloring Book Craze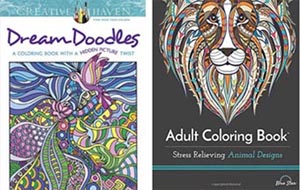 Time magazine devoted the entire book section in one of its spring issues to adult coloring books.
Lifestyle magazines, business publications and bloggers are all writing about this craze that health experts are touting as a stress-reliever.
Why? Because it helps adults revisit their childhood. They don't have to think. It's an excuse to escape from technology for an hour or two. And they can end up with a masterpiece even if they have no artistic talent.
This is a perfect opportunity for businesses, nonprofits, authors, speakers and experts to grab some publicity.
Yoga teachers and mindfulness coaches: Coloring books seem like the perfect activity to keep that calm, peaceful feeling a little longer. Do you recommend them to your students?
Garden centers and flower shops: Do you stock these books? How are they selling? Have you considered a coloring contest?
Professional organizers: What products do you recommend to keep markers, colored pencils and pens organized?
I even have ideas for attorneys, accountants, artists, hospitals and clinics, social media experts, photographers, therapists, marriage counselors, nursing homes, adult day care providers, craft stores, frame shops, dating services, churches and synagogues, pet stores, veterinarians and zoos.
To do: Read them all at my blog. You'll even find a link to an article written by Publicity Hound Flora Brown on how authors can create coloring books that tie into the topic of their print books or ebooks.
2. Deadline Tonight for Library Marketing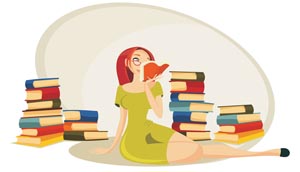 Authors and publishers, you can still get in under the wire and grab your 37-page cheat sheet and watch the video about Real Fast Library Marketing before the clock strikes midnight tonight.
After that, it goes away. Go here now and watch "Sell (and Rent) Your Books to Libraries."
Amy Collins, one of the co-creators of the program , said a librarian told her that within the last year, fewer than five authors contacted her to ask if the library wanted to buy their books. That means the market to sell print books and rent ebooks to libraries is wide open. Few authors know about this.
If you invest in the "Easier" or "Easiest" training programs, I'm throwing in three bonuses for you, all best-selling programs for authors:
Where to Find Millions of Readers to Review, Recommend and Buy Your Books. (A $50.00 value)
5 Steps to Use Breaking News to Score Publicity (and Sell More Books and Products). (A $50.00 value)
How to Create Your Own Day, Week or Month of the Year.  (A $50.00 value)
Send me your receipt and I'll send you the links where you can access the materials.
To do: Grab your PDF cheat sheet, watch the video and determine which of the three training program is best for you. Everything you need is here.
3. Free Publicity Training Thursday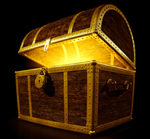 If you're new to publicity, or you've been around the block a few hundred times, you can never hear too many tips about how to self-promote.
As I was looking through my 52 special reports that I sell at my website, I was thinking, "This is a goldmine! I need to share some of this with my Hounds."
That's exactly what I'm doing this Thursday, April 14. You're invited to a free webinar from 4 to 5:30 p.m. Eastern. I'm plucking one of the best tips from each report, and I'll share it with you.
I'm leaving time for questions, too. And I'm including a few interactive exercises to keep you on your toes, I mean on your paws.
To do: Register for "52 Solid Gold Publicity Nuggets to Make Self-Promotion Easier" and get ready for a bobsled run. This is going to be fast! And fun. And free.
4. Hound Video of the Week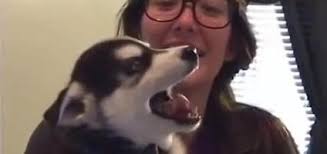 This Husky puppy trying to talk is the most painfully adorable video you'll see today.