Issue #986 Jan. 16, 2016
Publisher: Joan Stewart
"Tips, Tricks and Tools for Free Publicity"
In This Issue
Take a Reporter to Lunch
Meet 'em at Conferences Too
Add a LinkedIn Header
Hound Video of the Week
This Weekend in the Hound House:

I don't know one Green Bay Packers fan who's predicting a win over the Arizona Cardinals tonight for the NFL Divisional Round title. The Pack scored just eight points in a 38-8 blowout loss to Arizona in Week 16. With my Cheesehead hat planted firmly on my head, I'll be cheering on the green and gold anyway.
1. Invite a Reporter to Lunch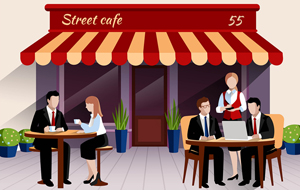 If you aren't inviting local media and bloggers to lunch every six months or so, you're missing a chance to stay on their radar. Here are tips for breaking bread with reporters.
The restaurant doesn't have to be fancy, and it shouldn't be noisy. A coffee shop is fine.
Research the reporter before you meet. Read recent articles. Find clues about their personal life in their Twitter and Facebook feeds, and at the media outlet's website.     
Don't assume you will pay for lunch. Some reporters are prohibited from accepting anything of value, including meals. Before the wait staff comes to the table, ask, "I'd be happy to pay for lunch. But it's your call. How would you like to handle this?" If they want to pay, let them.
Be helpful. Offer background, story ideas, industry news and commentary. Start by asking, "How can I help you?" Listen!
Keep a list of things you promise to send the reporter afterward, and send it.
Ask, "Is it OK if we meet again in six months?"
To do: Invite a media person to lunch. Rinse. Repeat.
2. Meet 'em at Conferences Too
More places to meet the media and invite them for coffee: Industry conferences, conventions and trade shows they're covering or where they're speaking.
The bigger event, the more likely the sponsor has set aside a Media Room for journalists. Hang out outside the room. Introduce yourself as they come and go.
You can ask the event sponsor for a list of media who will be attending. If you get it, you can schedule coffee or lunch a few weeks before the event.
To do: Jot this idea on your calendar if you're planning to attend or speak at a big gig this year.
3.  Add a LinkedIn Header

Adding a large photo as a header on your LinkedIn profile can help you command attend.
It's tricky because your headshot and headline take up a significant chunk of that large background photo.
Check out 9 Examples of the New LinkedIn Headers at the Digital Media blog.    
Lori Ruff's screams "credibility" and expert."
No doubt what Neal Schaffer does for a living.
Viveka von Rosen includes her phone number in her photo.
Lee Odden's book is front and center.
You can also find a more detailed explanation from Kathy Bernard on "How to Add a Banner Image to a Free LinkedIn Account."
To do: Decide on what you want your background to emphasize, and hire a graphic artist.
4. Hound Video of the Week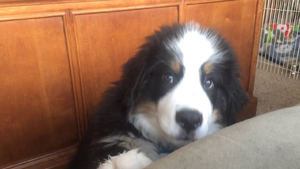 80 Seconds of Pure Adorable Bernese Mountain Puppies.