Issue #1215 April 17, 2018
Publisher: Joan Stewart
"Tips, Tricks and Tools for Free Publicity"
In This Issue
Super Tip for More Speaking Gigs
How Crappy Book Covers Hurt Publicity
Write Headlines for 3 Audiences
Hound Video of the Week
This Week in the Hound House:

Thanks to the many Publicity Hounds who encouraged me to try growing clematis one more time. Special thanks to client Linda Lenz for sharing the website StatebyStateGardening.com. This site publishes gardening magazines for 21 states in the U.S. I'm on it!
1. Super Tip for More Speaking Gigs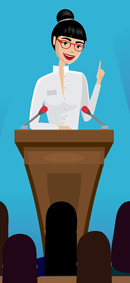 Here's a powerful tip to give people early warning about a special day, week or month of the year that ties into something you're promoting.
When Sharon M. Weinstein–a registered nurse, author, and speaker–wanted to let 100 chief nursing officers know about National Nurses Week in hopes of booking speaking engagements, she sent them an email with the subject line, "Let's Celebrate Nursing Week Together."
Nothing unusual about that, except that she sent the email in November to promote the special "week" that was six months away.
The result?
"I booked seven presentations during nursing week 2017, and earned $35,000 compared to last year's $9,000," she says.
I see so many people promoting these special days, weeks and months of the year way too late. A rule of marketing says that people must see something seven times before it sticks.
To do: Read the article in which Sharon was quoted, "15 Cold Open Business Emails That Set You Apart." My training on "How to Create Your Own Day, Week or Month of the Year and Get Mountains of Publicity, includes important tips on what you must do to make it into Chase's Calendar of Events, the massive resource guide used by media all over the world. Take $24.97 off when you use the coupon code SPEAKING at checkout. Order here.
#SpeakingTip #EmailMarketing
2. How Crappy Book Covers Hurt Publicity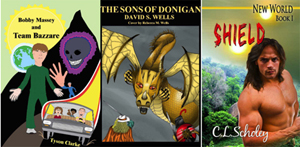 Even if you have a well-written book that captivates readers from beginning to end, a cover that looks like it was designed by a fourth-grader can kill your publicity efforts.
For example, let's say you want a magazine to feature your book in its "New Products" section. You don't need a clever pitch, just a press release and a high-resolution image of the book cover.
Editors are often begging for images to accompany short items in this section. But the classier the magazine, the greater importance they place on an eye-catching cover that will draw readers' attention.
A horrific cover, similar to the ones you see above, will destroy your efforts. No magazine would want to include images of these covers. And no TV station would want to flash your book cover on the screen at the end of an interview. Two missed opportunities! By investing just a few hundred dollars on a professional cover design, you could have had a cover that would make you proud.
To do: Read my article "9 Ways a Crappy Book Cover Can Sabotage a Marketing Campaign."
#BookCovers #BookMarketing
3. Write Headlines for 3 Audiences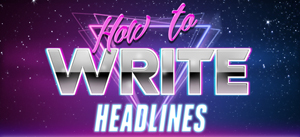 When you write a headline for online copy, it's usually to achieve one or more of these goals: more traffic to your website, more social sharing OR ranking well in the search engines.
The problem, however, is that a headline that pleases the search engines doesn't necessarily encourage people to share your content on social media. And a headline for social media doesn't necessarily help people at your website.
Rand Fishkin, an expert at marketing and technology, says you can write three separate headlines for each audience. You can also use each of those three headlines to create one headline for all three uses. His whiteboard video explains how.
To do: Watch his whiteboard video on "Writing Headlines that Serve SEO, Social Media, and Website Visitors All Together – Whiteboard Friday." 
#Headlines #SEO
4. Hound Video of the Week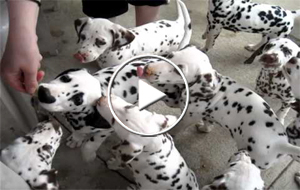 What happens when you have one jar of peanut butter, one spreader, and 10 Dalmatians? Watch what happens in this family's "Dalmatian Nation" when the pups taste peanut butter for the first time.