Issue #1237 July 3, 2018
Publisher: Joan Stewart
"Tips, Tricks and Tools for Free Publicity"
In This Issue
Subtle Ways to Promote in Press Releases
12 Ways to Produce a Killer Release
Top Newspapers in NYC, Philly & Calif.
Hound Video of the Week
This Week in the Hound House:

Want relief from the heat at your July 4 picnic? Have a water balloon fight with Buncho Balloons from Zuru, a kit that lets you fill and tie 100 balloons in only 60 seconds. The adults had as much fun as the kids at a recent picnic I attended. Available at Walmart, Costco, Big Lots, CVS Pharmacy, Walgreen's, Sam's Club and from Amazon. Watch this YouTube video to see how quick and easy it is to soak the competition.
1. Subtle Ways to Promote in Press Releases
Publicity Hound Betsy Smith of Cincinnati, Ohio writes:
"I'm seeing an increase in press releases that read more like sales promotions than factual, unbiased news. Are salesy releases considered acceptable now? Is the traditional, reliable, just-the-facts press release dead? Or are some publicity seekers just ignoring the rules and diluting the credibility of press releases in general?"
My response:
The "just the facts" rule is an old one, meant to make sure our press releases weren't viewed as promotional in the eyes of journalists. Today, we don't write releases only for journalists. We write primarily for consumers who can find our releases online. But that doesn't mean they should sound like ads.
The best press release writers offer solid information and tips and weave in promotional tidbits. Here are eight subtle and helpful ways to promote within your release:
Offer tips related to your product, service or event and link to the sales page.
Excerpt snippets from reviews.
Include links to multi-media like an infographic, audio or video that's more promotional than your release.
Link to photos or a video that show people using your product.
Insert quotes from subject matter experts or influencers who love your product or service.
Link to an opt-in box that gives readers a valuable freebie in exchange for their email addresses.
Write press releases in language your buyers use. That is, phrases they'd type into the search engines.
Use a hashtag in the headline to help people find the release.
To do: Make sure you understand the difference between a press release and a pitch. Read my two articles on "The pros and cons of press releases vs. pitches" and "When to use a press release and when to deliver a pitch." 
#pressrelease #newsrelease
2. 12 Ways to Produce a Killer Release
Now that you know how to use press releases to promote, learn the basics of how to make your press release stand out.
Russell Working, a staff writer for Ragan Communications who has been a reporter and freelancer for many top-tier media outlets, offers tips for a killer release that will command journalists' attention.
Here's one he offers from Elise Copps of Hamilton Health Sciences: Hook them with a subject line.
"An email with the subject line, 'Experts warn against this risky trend,' is much more likely to be opened than 'MEDIA RELEASE: Experts say Tide Pod challenge is risky."
To do: Read all his tips in the article "12 ways to produce a killer press release." By the way, a press release is the same is a news release. Some also refer to it as a PR release.
#pressrelease #newsrelease
3. Top Newspapers in NYC, Philly & Calif.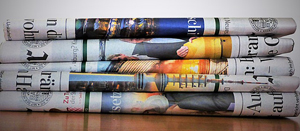 Despite what you hear about the death of newspapers, you should keep the on your list of targeted media because many that are seeing declining circulation for the print editions are growing their online presence.
Here are three lists you'll find helpful of the top newspapers in New York City, Philadelphia, and California. You'll have to research contact information on your own, but these lists are a good starting point. A doggy treat to Andrew Mercer from Muck Rack for compiling these:
Top 10 Newspapers in New York City.
The Top 10 Philadelphia newspapers.
The top 10 newspaper publications in California. 
To do: Add these publications to your media database. Don't have a database? I show you how to create one, complete with video training and eight fill-in-the-blanks templates I created for newspapers, magazines, TV shows, radio shows and podcasters, bloggers, freelancers, websites, and print newsletters and ezines. Knock $24.98 off the price when you order by midnight Thursday night, July 5. Use the coupon code DATABASE at check-out. Order "How to Create Your Own Media Database." 
#MediaContacts #Newspapers
4. Hound Video of the Week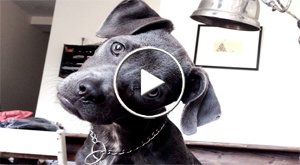 People who let their dogs play with fireworks and sparklers are idiots, especially the ones in this video. Here's a smarter idea. Download the Free ASPCA Pet Safety app that will come in handy if your dog takes off after hearing fireworks or thunder. The app helps you find lost dogs and record their medical data. Learn more here.