Issue #1337 Dec. 3, 2019
Publisher: Joan Stewart
"Tips, Tricks and Tools for Free Publicity"
In This Issue
Stop Using This Word in Interviews
Too Little Blog Traffic? Do This
Story Idea: Are Gift Cards Tacky?
Hound Video of the Week
This Week in the Hound House:

If you're looking for a movie that will keep you on the edge of your seat, see "Ford v Ferrari." Matt Damon plays American automotive designer Carroll Shelby who builds a revolutionary vehicle for the Ford Motor Co. He recruits British race car driver Ken Miles, played by Christian Bale, to drive it, despite protests from Ford's executives. They compete against the race cars of Enzo Ferrari at the 24 Hours of Le Mans in France in 1966. You don't have to love auto racing to enjoy this one.
1. Stop Using This Word in Interviews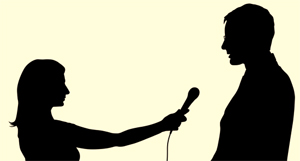 "I would advise any entrepreneur who aspires to be taken more seriously to eliminate this ubiquitous word from his or her vocabulary," writes Tim Askew, CEO of Corporate Rain International.
The word is "awesome."
I, too, cringe every time I see or hear it.
Some of the worst offenders are journalists and broadcasters. But that doesn't mean it's OK for you to use it in interviews, pitches, press releases, marketing materials or, heaven forbid, on the stage when you speak.
After attending Inc. magazine's GrowCo convention in Nashville, Askew said he was stunned by how almost every speech by every presenter and almost every overheard or casual conversation was peppered with the word awesome.
"It was inescapable, like verbal kudzu choking out the variegated richness of the English language–so omnipresent it seemed like an acceptable substitute for just about any word. 'Awesome.' 'Awesome.' 'Awesome.' 'Yeah, really awesome, man.'"
People use it to describe everything. And as Askew says in an article for Inc. magazine, "if something describes everything, it describes nothing."
To do: Read his article "Why You Need to Stop Saying 'Awesome'." Then, find a substitute for this annoying word. You'll see ideas galore in the articles "28 Words to Use Instead of Awesome" and "Sound Classier By Replacing The Word 'Awesome' With These Alternatives." 
#Awesome #MediaInterviews
2. Too Little Blog Traffic? Do This
Too little traffic at your blog? Too few readers? Almost no comments?
When the FirstSiteGuide.com blog contacted me several years ago and asked if I'd join 58 other experts and share my best secrets on how to market a blog, I was thrilled. Participating in these types of articles exposed me to 58 other audiences.
One of my tips was to rewrite your blog posts and publish them to your LinkedIn profile. Even though your blog might not be pulling traffic, you probably have hundreds and perhaps thousands of connections on LinkedIn who will see your rewrite in their feeds. You can also share the original version in your LinkedIn groups, as long as it doesn't sound like a blatant commercial.
If you have no time to rewrite, you can publish the original post as-is on LinkedIn, and include this sentence at the bottom: "This was originally published at the (name of your blog) under the headline (insert headline and link to the original post).
SEO experts disagree on whether Google views an exact version of your blog post as duplicate content on LinkedIn. Still, this is better than nothing.
To do: Learn three blog marketing ideas that kept reappearing on the lists from the 59 experts. I summarized them in my article "177 Ways to Market Your Blog, from 59 Experts." Or go directly to the list of all 177 blog marketing ideas. 
#BlogMarketing #BlogTraffic
3. Story Idea: Are Gift Cards Tacky?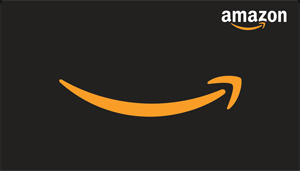 I have a long-running disagreement with a friend about whether gift cards are appropriate as Christmas gifts.
He says they're tacky. I insist they're practical.
What about you?
I love this topic. This time of year, it's perfect content to share on social media. Or spin it into an idea for traditional media. Some ideas:
–Corporate communication experts, when are gift cards OK at work? Or not?
–Etiquette experts, the media want to hear from you.
–Small business owners, do you thank clients with gift cards? What kind of reaction have you received?
–Authors, would you give gift cards to thank your beta readers?
–Bloggers and podcasters, do you give them to your guest bloggers or podcast guests? Why or why not?
–Retail experts, what are the pros and cons of giving gift cards?
To do: My video training on "The New Rules of Following Up Pitches to Journalists" explains When to use regular email vs. direct messages on social media sites, the one assumption you should never make when you pitch, follow up and hear nothing, the one important question you must ask every journalist before you follow up, and lots more. It includes the PDF cheat sheet "11 Things You Can Offer to Journalists & Bloggers When You Follow Up." Order here.
#PublicityTip #PitchJournalists
4. Hound Video of the Week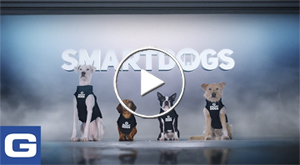 Can Smartdogs help stop distracted driving? Watch this cute Geico commercial to find out. This cute video explains.