Issue #1141 July 15, 2017
Publisher: Joan Stewart
"Tips, Tricks and Tools for Free Publicity"
In This Issue
Start a Publicity "Bible"
Writing Tools for Bloggers
Free Training for Authors & Experts
Hound Video of the Week
This Weekend in the Hound House:

It's Fish Day today and the world's largest outdoor fish fry in scenic Port Washington, Wisc., where I live. Lots of fried fish and chips but way more beer. I might leave for the day, like lots of other locals. But I'll be back tonight for the gigantic fireworks display over Lake Michigan.
1. Start a Publicity "Bible"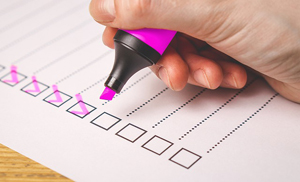 Two tips for local event publicity:
Tip #1:
If your group sponsors an annual event, start a publicity "bible." It's a digital or hard-copy compilation of press releases, press clippings, email blasts, photos, marketing materials, a monthly to-do list and anything else that would be helpful for next year's publicity person so they don't have to start from scratch. When I volunteered to chair my Garden Club's Garden Walk this year, I referred often to the "Garden Bible" a simple three-ring binder, started several years ago. I found a notation inside reminding me to send information for the annual "garden walk roundup" planned every spring by the Milwaukee Journal Sentinel, the local daily, which I did. I also offered a photo, which they ran in the online edition.
Sure enough, we had dozens of visitors who made the half-hour drive to our event. How do I know? I was stationed at one of the gardens and I asked everyone how they heard about the walk.
"In that big list in the Milwaukee Journal Sentinel."
Tip #2:
Don't just write one press release. Customize it for specific media. I wrote two press releases: one for media in my town and a different press release highlighting one of the homeowners who lives outside our area and is covered by different weekly newspaper. They ran the release word for word and asked her to submit photos which they printed.
We had 100 more visitors than last year because of the massive publicity.
To do: Feel free to steal those ideas and the many more I compiled for the article "How to Promote a Local Event for Mega Publicity."
#EventPublicity #LocalPublicity #PressReleases
2. Writing Tools for Bloggers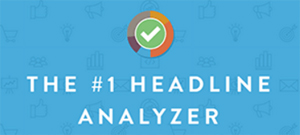 Blogger Adam Connell has compiled a helpful list of writing tools for bloggers.
They help you capture all your ideas, cut out distractions and remove embarrassing grammatical errors.
One of my favorites is the CoSchedule Headline Analyzer. It gives you a quick estimate of the impact of your headline, email subject lines and social messages. Enter your headline and the tool provides a score based on usage of uncommon words, power words and emotional words. Use the tool to week out headlines that might perform poorly before you publish your post.
To do: Read about "The Most Powerful Writing Tools for Bloggers: Mac, PC, Mobile & Online." 
#BlogTools #BloggingTools
3. Free Training for Authors & Experts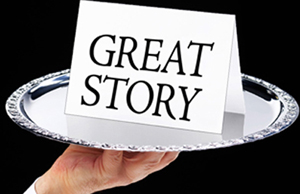 A free webcast on "Insider Secrets National TV Producers/Journalists Would Give Their own Brother or Sister" is at 2 and 7 p.m. Eastern Time on Tuesday, July 18, hosted by Steve Harrison. Even though the call is free, you can register using this affiliate link.
If you missed "30 Sizzling Tips for Authors," the webinar I co-hosted with five other publishing experts this week, we have the replay. It includes a super tip about why it doesn't pay anymore to plan pre-sales and other marketing campaigns on Amazon to "push" your book onto the best-seller's list in just one or two days, and what to do instead. You'll also hear about you can be part of a "celebrity author book signing" aboard the 5,000-passenger Allure of the Seas, the giant ship in the Royal Caribbean fleet. It's all part of the fifth annual "Publishing at Sea" cruise Jan. 21-28. Just thing of all you can learn, the books you can sell and how impressive it would be to have marketing materials that let people know you've participated in a book signing aboard a massive ship. Listen to the replay here.
Professional books need a professional looking media kit. Yet too many are slapped together with little thought about what journalists, bloggers, reviewers, agents, audience members and buyers really need. Join me from 4 to 5 p.m. Eastern on Thursday, July 20, for free training on "The Indie Author's Guide to Creating a Killer Media Kit" with Joel Friedlander. Register here.
#BookMarketing #AuthorMarketing
4. Hound Video of the Week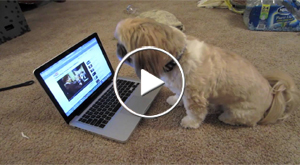 Badger the Shih-tzu sings to the YouTube video of Buddy Green and his harmonica. You even get to see the bloopers.