Issue #1127 May 27, 2017
Publisher: Joan Stewart
"Tips, Tricks and Tools for Free Publicity"
In This Issue
Spend a Few Nickels to Avoid Lawsuits
6 Ways to Find Pain Points You Can Heal
Pull Leads from YouTube
Hound Video of the Week
This Weekend in the Hound House:

I'm working at my Garden Club's plant sale today, buying leftovers I don't have room for, and spending most of the weekend digging beds for plants I don't need. Tomorrow, I'm binge-watching "Downtown Abbey" with a friend, then back to the garden, my patch of paradise, to plant dahlia bulbs that survived winter in my basement.
1. Spend a Few Nickels to Avoid Lawsuits

Do you ever do mountains of research before writing an article, a blog post, a book or an info-product?
Avoid plagiarism lawsuits for no more than a handful of pocket change.
I run my content through Copyscape, a super-fast tool that tells me, within seconds, if parts of what I've written appear elsewhere online. Each search costs only a nickel. You can buy a package that lets you do 100 searches for a measly $5 and compare your text to what's online.
You can also use Copyscape's free search tool to see if anyone is stealing content from your website. But it returns only a few results.
To do: Don't be cheap. Buy the $5 package and use it. Go to Copyscape.com.
#plagiarism #bookpiracy
2. 6 Ways to Identify Pain You Can Heal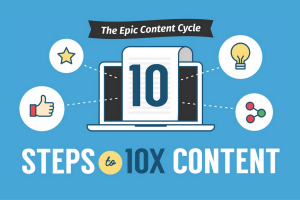 The best content that goes viral heals pain or scratches someone's annoying itch. Here are six ways to identify problems you help can solve:
Read the comments below blog posts on your topic.
Explore forums and Q&A sites like Quora.com.
Read Amazon book reviews, especially the unfavorable ones to see where the book fell short.
Read your email! What questions are people asking? I love reading journalists' queries from HelpaReporter.com. 
Take surveys.
Do interviews.
This process is the first of 10 steps that content marketing strategist Sonia Thompson recommends you take when creating content that goes viral. All 10 are explained on an attractive infographic that's worth printing.
To do: See "The Epic Content Cycle: 10 Steps to 10X Content" [Infographic].
#contentcreation #infographics
3. YouTube Heals Pain, Too

YouTube remains my go-to source for videos on how to solve a problem with everything from my office printer to my pepper grinder that fell apart.
Millions of other people use YouTube for the same reason. They don't only want "cute kitty" photos. And they aren't all cheapskates.
If they see a video you've created that solves a pressing problem, or entertains them, they might gladly give you their email address in exchange for other enticing content. Or they'll give you a credit card number if you have a product or service that relieves their pain.
I bought Jeff Johnson's updated TubeTrafficSecrets course on Friday morning because I consumed his earlier version about four years ago and loved it. It has helped me use YouTube videos to promote my expertise and drive sales. You can too.
The course closes Sunday night. He will release the first lesson next week. If you buy it through my link and don't ask for a refund, I'll throw in a bonus: one hour of my free consulting worth $300. Why? Because he pays me a commission if you buy. And if I benefit, you should too.
To do: Learn along with me. Go here now and watch Jeff explain how to use YouTube to pull leads and build your platform.
#YouTube #YouTubeTips
4. Hound Video of the Week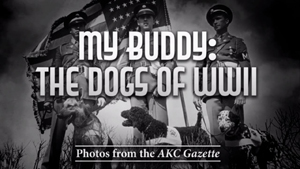 In honor of Memorial Day, here's a special 8-minute mini-documentary tribute to "The Dogs of World War II" that left our shores to give vital and faithful service along with our brave servicemen and women. Thousands of dogs and their handlers never returned.