Issue #1091 Jan. 17, 2017
Publisher: Joan Stewart
"Tips, Tricks and Tools for Free Publicity"
In This Issue
Social Media Cheat Sheet
6 Tips to Deal with PR Stress 
Join Me at Sea
Hound Video of the Week
This Week in the Hound House:

Here's hoping Royal Caribbean's "Freedom of the Seas" has enough giant TVs onboard for the Green Bay Packer's playoff game against the Atlanta Falcons this Sunday when I'm on the "Publishing at Sea" cruise. My sister set sail on a Carnival cruise out of Tampa last Sunday, forced to watch the Packers-Cowboys game on a mobile phone because it was too crowded in the one bar where the game was being shown. (Note to self: Pack the lucky earrings.)
1. Social Media Cheat Sheet
Just when you think you know the correct dimensions of image sizes and formats on sites like Facebook and LinkedIn, something changes and you're scrambling to find out how big a header or profile photo needs to be.
Next time, consult the handy cheat sheet created by blogger Jamie Spencer. It includes easy-to-understand illustrations and lots of tips for each of the nine sites featured: Facebook, Twitter, LinkedIn, Google+, Instagram, Pinterest, Tumblr, YouTube and Ello.
Based on a few of the comments, it looks as though the chart isn't 100 percent accurate, but it's a good place to start your research.
To do: Refer to the 2017 Social Media Image Sizes Cheat Sheet, where you can also download it as Photoshop templates. You might also want to refer to the Social Media Fact Sheet published by the Pew Research Center last week. It shows patterns and trends such as who's using which social media sites.
#socialmediaimages #socialmediacheatsheet
2. 6 Tips to Deal With PR Stress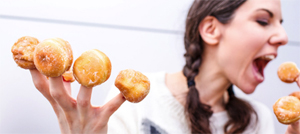 Did you ever see someone featured in a magazine you're dying to get into? And you stew about it for days, wishing the magazine had featured you?
Call the person who was interviewed and ask how he got there. I'll bet he'd be flattered that you asked. You might pick up some advice along the way about the best person to pitch at the magazine and how to work with the reporter.
Asking for help, advice and support is one of six tips from stress expert Peggy Sealfon on how to deal with the frustrations of a PR campaign and anything else that's bugging you.
Notice the fun doughnut photo I used with post and added the text in PowerPoint. You can get it for free along with dozens of other weird images at Gratisography.com. 
To do: Read Peggy's "6 Tips for Dealing with Publicity Stress and the PR Grind."
#PRstress #PRproblems #stressrelief
3. Join Me at Sea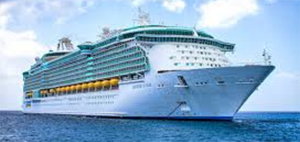 If you can't be with me on the fourth annual Publishing at Sea cruise Jan. 21-29 aboard Royal Caribbean's "Freedom of the Seas," here's the next best thing.
I'll try to post a journal-style summary of each day's activities, including the top take-away book marketing tips from each of the five faculty members who will be teaching with me. I'm presenting three programs for authors and a "hot seat" style session with book shepherd Judith Briles that shows authors how to identify and find their ideal readers.
There's so much activity on board and in the ports, that I can't guarantee I'll be blogging daily. But I'll do my best.
To do: Subscribe to my blog in the box under my photo here and you'll be notified by email every time I publish. Our cruise sold out this year, and we already have four authors who are joining us next year.
#publishingatsea #authormarketing #bookmarketing
4. Hound Video of the Week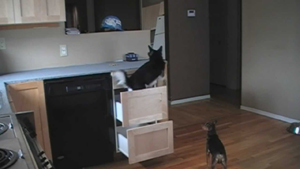 The owner of this cute Husky couldn't figure out how the dog was getting onto the kitchen counter because all the cupboard doors were child-proofed. He set up a video camera and caught the dog in the act.