Issue #1014 April 23, 2016
Publisher: Joan Stewart
"Tips, Tricks and Tools for Free Publicity"
In This Issue
So You Want to be on "Ellen"?
Replay: 10X Your Book Sales
Social Media Changes
Hound Video of the Week
This Weekend in the Hound House:

My sisters tell me that if I die before I clean my basement, and they're forced to trudge to Wisconsin and rent a dumpster, they'll kill me–even though I'm already dead. Guess where I'm spending the weekend?
1. So You Want to be on "Ellen"?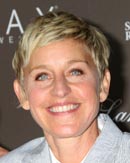 Fifteen minutes after I got off the phone yesterday with a writer who told me she wants to be on "Ellen," and in the New York Times and the Wall Street Journal, I found an article in my email from publicist Marsha Friedman explaining why "Ellen" wouldn't be interested.
"Before you have a reasonable shot at getting Ellen DeGeneres or the New York Times or anyone else of that caliber to even consider you, you need to build credibility and give them a reason to want to interview you," Marsha writes. "Top-tier publications and national TV talk shows prefer sources and guests with a track record. If they Google you and find nothing more than your LinkedIn and Facebook pages, they likely will move on."
That's exactly what I told the woman who called me.
Before you shoot for the stars, rack up as much publicity as you can in smaller TV, radio and newspaper markets. It will give you valuable experience, and a chance to learn from the mistakes you'll make.
"But I've done a lot of radio," my caller insisted.
Sorry. TV interviews are far more difficult. In a TV studio, it's easy to be distracted by things like giant cameras moving back and forth, bright lights and people holding up cue cards for the interviewer.
To do: Read Marcia's article "Blazing a Trail of Publicity Until the Paparazzi Get Here." If you've done a lot TV interviews, and you want to get onto "Ellen," you can find many ways to contact her producers and be on the show.
2. Replay: 10X Your Book Sales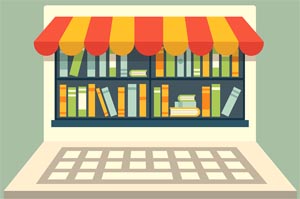 If you missed the training Thursday on "10X Your Book Sales, with No Additional Writing or Effort Needed," no worries.
We recorded it. The replay disappears at midnight Eastern Time on Monday night, along with the killer offer that Debbie Drum and Amy Harrop made at the end. It comes with a three-part money-back guarantee.
You'll be surprised to learn where you can sell not only your books, but other content as well, on sites other than Amazon.
Yeah, it's the granddaddy of online book retailers. Problem is, competition for keywords and customers is fierce. You can sell your books at many other sites where you can price them higher and make more money.
To do: Watch the replay here.
3. Social Media Changes

New this week in the world of social media:
Facebook is changing how it organizes the News Feed. There's now a greater emphasis on how long people spend on a given post. It's also reducing how often people see several posts in a row from the same source. Read more here.
Jump on the party line or hear the voices of your whole family with Facebook Messenger's latest feature. Rolling out globally this week on Android and iOS for free, users can start a group VoIP audio call from any group chat. Read more here.
Snapchat is done selling you stuff. As of this week's update, every snap can be replayed once, but you can no longer buy extra replays. That means people with more money can't break the rules of Snapchat anymore. Read more here.
To do: When was the last time you updated your social media profiles including your Google profile which lets you include lots of links where people can find your content? If you're on Google+, you can find it by clicking on "About" under the big photo at the top of your page.
4. Hound Video of the Week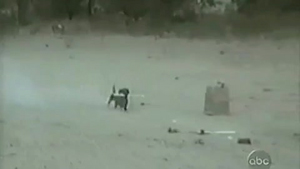 This series of clips from "America's Funniest Home Videos" is hysterical. I love the one of the dog with the Roman candle in its mouth.