Issue #1038 July 16, 2016
Publisher: Joan Stewart
"Tips, Tricks and Tools for Free Publicity"
In This Issue
Sneaky Pitching Tip
How to Land National Media Coverage
Facebook Raises the Rent–Again
Hound Video of the Week
This Weekend in the Hound House:

It's "Fish Day" today, the world's largest outdoor fish fry, here in Port Washington, Wis. I'll be at the Steely Dan/Steve Winwood concert tonight in Milwaukee and I'll miss the big fireworks display in town. Tomorrow, I'm jaunting to Oshkosh for an art fair and garden tour. I love summer.
1. Sneaky Pitching Tip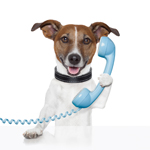 If you're customizing your pitches to journalists and bloggers like I recommend, you're doing it the right way.
But when all else fails, here's a sneaky tip that might work. I shared it on Thursday during the training I did on "How to Pitch Your Story in 5 Easy Steps for a Publicity Homerun."
Identify a media outlet you want to get into. Let's use Inc. magazine as an example. Find a story in the magazine about someone who isn't your competitor. Call her and congratulate her on the publicity in Inc. Explain that you're curious about how she got into the magazine.
Did she use a publicist or pitch on her own? How did she pitch? Who did she call?
Was the editor she pitched rude or friendly? How did the interview go? Was the story accurate?
You might be surprised at what you hear, and the conversation can uncover valuable clues about what you need to do and what to expect if Inc. interviews you.
To do: If you missed the training on Thursday, you can buy the video replay and access the 12-page bonus handout. It includes three customized pitches I wrote about the same product for three very different publications: a craft magazine, a fishing magazine and a travel magazine. Once you learn this technique, you'll never again deliver the same one-size-fits-all pitch to all your media contacts. And you'll start seeing results. Order the video replay and bonuses here.
2. How to Land National Media Coverage

Hoping for a seat on the set of the "Today" show? First, get booked on lots of local shows so you can make your mistakes and learn from them before you hit the big time.
National media coverage remains a roadblock for most Publicity Hounds because the competition is so stiff.
But if you know the little tricks on how to make news directors, producers and reporters pay attention to you, you'll have a leg up on your competitors.
Join Steve Harrison for free training this Thursday, July 21. You'll discover "7 Secret Strategies for Landing Your First (or Next) Media Appearance."
You'll learn how a self-published author landed his first-ever national TV appearance and sold more than $100,000 worth of books, by changing 10 words in his PR pitch.
Steve will show you how to parlay local publicity into national publicity, and what to put in the subject line of an email to stand out from all the spam that producers and journalists receive. You'll learn how he encouraged a CNN producer to call him immediately, and how you can too.
To do: Register for the free call here. (This is an affiliate link.)
3. Facebook Raises the Rent–Again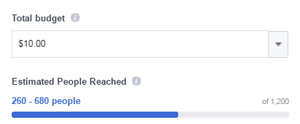 Stop beating your head against the wall if you can't build traction on Facebook for your business.
If you want to use the world's biggest social media site to promote something you're selling, you'd better be willing to pay, either by boosting your content or buying an ad.
Facebook's dirty little secret is that when you share content on your business page, only 1 to 6 percent of the people who have liked your page actually see it.
But Mark Zuckerberg owns the property. You don't.
You'd be far better off blogging (you own the property), guest blogging on high-traffic blogs, or concentrating on sites liked LinkedIn and YouTube.
To do: Here's the trailer I recorded for my YouTube channel. It's only 47 seconds and launches as soon as they arrive but only for people that have not subscribed to the channel. It gives visitors a quick overview of what they can find on my channel and how to stay in touch with me.
4. Hound Video of the Week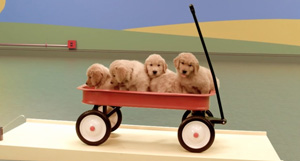 This dog food commercial courtesy of Beneful® is one of the most clever you'll see. It will keep your attention through to the end.