Issue #1075 Nov. 22, 2016
Publisher: Joan Stewart
"Tips, Tricks and Tools for Free Publicity"
In This Issue
Share Your Blog with Facebook Groups
It's Time for Your Predictions
Free Copywriting Course
Hound Video of the Week
This Week in the Hound House:

Here's Great Aunt Joan with twins Lilly and Alena before their big birthday party on Saturday, wearing their pastel-colored tutus made of voile and ribbons. Mom baked two gorgeous cakes with hand-piped pink roses. The babies stripped down to their diapers and we sang "Happy Birthday." Then each baby attacked a cake with her bare hands, and icing went flying. After the 10-minute "cake mash," Mom deposited them into the bathtub and hosed them down. (If these were my kids, we would have gone to Chuck E. Cheese.)
1. Share Your Blog with Facebook Groups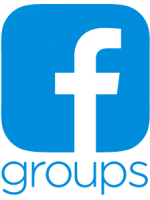 From fashion and beauty to sports and gaming, thousands and sometimes tens of thousands of Facebook users gather in special interest groups to learn more about their hobby, passion or business topic.
Are you among them?
Groups can be ideal for sharing your blog posts as long as you're careful to share other people's content more than you share your own.
Katie Harrington of WildeWords.ie recommends you join the top five Facebook groups devoted to your topic. Spend time watching the conversations before you start posting because different groups have different rules. Some designate a specific thread for blog posts. Others allow only certain topics. Some groups require admin approval.
To do: Read her article "5 ways to get 1,000 views of your next post."
#contentcreation #promoteablog #blogging
2. It's Time for Your Predictions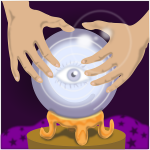 Grab your crystal ball and predict what 2017 will look like for your industry.
How will the new year be affected by President-elect Donald Trump, a GOP-controlled legislature, the stock market, higher interest rates, technological advances or social media?
Create your own content that explains your predictions, or pitch the story to journalists who cover your industry or as a guest blog post. You can even present it as a tips list.
To do: Follow my step-by-instructions on "How to Use a Tips List to Promote Absolutely Anything." It comes with a giant bonus package that includes 3 tips lists you can use as a template.
#2017predictions #2017crystalball #newyearpredictions
3. Free Copywriting Course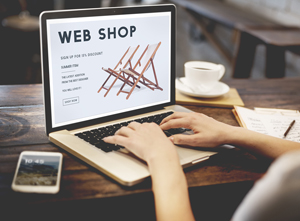 When it comes to skills you need for publicity, copywriting is right up there, near the top of The Publicity Hound's priority list.
Knowing how to write convincing copy means you can encourage people, with the same phrases and techniques other top copywriters use, to do exactly what you want them to do. That means prompting a journalist to call you for an interview. Or writing copy on your Amazon product page that's so compelling, customers whip out their credit cards with little prodding.
One copywriting trick uses the Zeigarnik Principle, named after Bluma Zeigarnik, the Russian psychiatrist who concluded that the human mind cannot stand unfulfilled curiosity.
"If you think you're safe with expensive home security systems, just wait until you learn what a Cleveland woman found in her basement two days after installing an alarm system…News at 11…"
It's one of five techniques and more than 30 tips that Tom Antion teaches in his free training "Copywriting 901: The Fast Track to Writing Words That SELL." Writing sales copy does NOT require writing talent because it's a very different type of writing than what you're use to. It does require discipline. I took his course twice.
To do: During this slow holiday week, set aside 90 minutes to watch the free training using this affiliate link.
#salescopy #copywriting #salescopywriting
4. Hound Video of the Week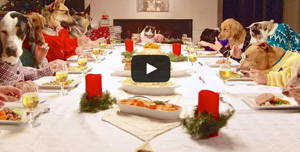 In celebration of the holidays, watch as 13 dogs and a cat celebrate at the dinner table and make a little mischief. Thanks to Publicity Hound Christine Buffaloe of SerenityVA.com for this one.