Issue #1086 Dec. 31, 2016
Publisher: Joan Stewart
"Tips, Tricks and Tools for Free Publicity"
In This Issue
Share Your Best Blog Posts & Articles
Find Guest Blogging Opportunities
Options Galore on Canva
Hound Video of the Week
This Weekend in the Hound House:

Dog-sitting is forcing me to get out and walk twice a day. Good thing, too. I didn't count, but I must have devoured more than a hundred Christmas cookies the last two weeks. That doesn't include candy, caramel corn and other junk I have no business touching, looking at or dreaming about.
1. Share Your Best Blog Posts & Articles
I'm not above stealing good ideas, tweaking them, and using them for my own blog. You shouldn't either.
Agility PR Solutions did a round-up of "Our top 10 PR articles for 2016." When I saw it, I thought, "I should do that."
And I did. I reviewed all posts I wrote this year, thought about publicity mistakes I keep seeing people make, and chose 10 posts that every Publicity Hound can't afford to ignore.
This is a super-easy blog post to write. I'll bet it took me three times longer to create the photo than it did to write the copy.
To do: Read "10 Blog Posts from 2016 That You Can't Afford to Ignore." Then steal this idea, compile your own list, and share it with your followers. Want to write a guest post for my blog? Read how to pitch me here. 
#publicityblogs #bestpublicitytips #PRtips
2. Find Guest Blogging Opportunities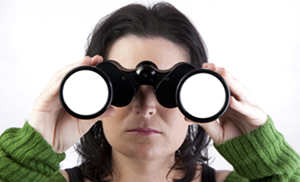 If you're looking for blogs that might welcome a guest post, you've probably searched everywhere for a comprehensive directory of bloggers to pitch.
Can't find one? Here's the net best thing. It's an article by Drew Hendricks on how to research websites that allow guest blogging. No surprise that the top research tool is our old pal Google.
My most important piece of advice: When you find a blog you're interested in, read the blog. Repeat after me: "Read the blog." Read at least a half dozen posts. If you have time, read a dozen. And if the blog has a search box, use it to search for a topic you want to write about to see if someone else has beaten you to it.
If you're convinced it's for you, pitch a few ideas, not just one.
To do: Read Drew's article "How to Research Websites That Allow Guest Blogging."
#guestblogging #marketingtips #bloggingtips
3. Options Galore on Canva
It's been awhile since I've visited Canva, the slick website that lets you create gorgeous graphics for your marketing materials or social media sites.
In addition to the regular offerings like "popular design types" and "social media posts," they now have email headers, images you can create for events, and even ads.
To do: Visit Canva here.
4. Hound Video of the Week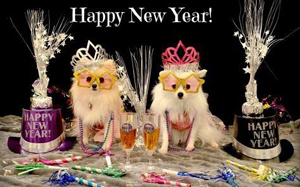 Happy New Year! Dogs & Cats Wishing you a Happy New Year!