Issue #1026 June 4, 2016
Publisher: Joan Stewart
"Tips, Tricks and Tools for Free Publicity"
In This Issue
Sex Between Teachers & Students
How Author Blogs Sell Books
Elements of a Memorable Story
Hound Video of the Week
This Weekend in the Hound House:

My friend John in the garden club told me about the close-out sale on $2 dahlia bulbs at one of the local big box stores. Guess where I'm headed this afternoon? I'm planting 5 different types of dahlias including one that looks like it's made out of red and white striped peppermint candy. I'll share pics when…I mean if…they bloom around mid-July.
1. Sex Between Teachers & Students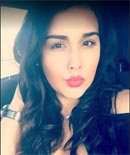 Here's another story to newsjack: the frightening increase in the number of teachers, mostly women, who are having sex with their students. In the U.S., most cases are being reported in Texas.
This week, Alexandria Vera, 24, a former Houston middle school teacher, was arrested after she admitted to investigators that she was in love with a 13-year-old student and had sex with him almost daily. She said she became pregnant during their fling and had an abortion. The boys' parents allegedly were aware of the relationship and "excited" about the pregnancy.
Experts say social media is opening the gateway to these types of relationships. Parenting experts, should parents snoop on their kids' phones to see who's texting them? Do school boards have an obligation to create strict social media policies for teachers? Why are so many women teachers having sex with their students?
If you think it's improper, immoral or creepy to comment on stories like this one for your own publicity, then don't. These types of abhorrent trends are indeed newsworthy, and deserve more attention, regardless of how sickening the topic. Smart Publicity Hounds will jump on this one. Read more about the trend in this Washington Post article. 
To do: This was one of 10 publicity ideas I suggested when book shepherd Judith Briles interviewed me for her weekly podcast this week. Download the hour-long show on book publicity ideas.
2. 34 FAQs About Author Blogs
Few authors can afford the time to write their books and publish consistently to a blog.
That's why Joel Friedlander joined me this week for a free webinar on "How to Sell Books Using an Author Blog," with help from shortcuts we created for you.
During the call, we had several dozen questions from authors. Most haven't started blogging yet. And they wanted to know how to begin and what type of content to share.
If you missed the live call, the replay is ready. It kicked off a special promotion that's under way until midnight night Pacific Time Monday on our bundle of 17 "Quick & Easy Blog Post Templates." Grab 'em for 20 percent off.
To do: Register to listen to the replay. Then go over to my blog and read the 34 FAQs about how to start a blog for an author or writer.
3. Target Boomers on Talk Radio
If you're targeting your message to Boomers, talk radio is the perfect vehicle.
These habitual radio users are loyal listeners and big retail consumers.
And boy, do they spend. They control 80 percent of all leisure travel. They even buy drones!
They walk, they diet, and they buy 77 percent of all prescription drugs.
To do: Read media consultant Holland Cooke's article that will give you ideas galore for reaching Boomers. Also read publicist Marcia Friedman's article "What's the Good of Talk Radio Appearance if I Can't Pitch My Product?" She tells you what to pitch instead. Can you guess what it is?
4. Hound Video of the Week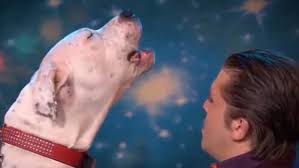 Put your paws together and give BL Ochman of Pawfun.com a round of applause for this fun video of a dog singing to Whitney Houston's "I Will Always Love You" on "Belgium's Got Talent."