Issue #1163 Oct. 7, 2017
Publisher: Joan Stewart
"Tips, Tricks and Tools for Free Publicity"
In This Issue
Scared to Join a Facebook Group?
What Smart Publicists Don't Share
Use Online Reviews in PR Storytelling
Hound Video of the Week
This Weekend in the Hound House:

I'll take the four giant pots of zinnias off my front porch and onto the yard waste station later today. I'll replace them with several fat pumpkins, only $2.49 each at Aldi's–one-fourth the price I'd pay elsewhere. Why don't more people shop here?
1. Scared to Join a Facebook Group?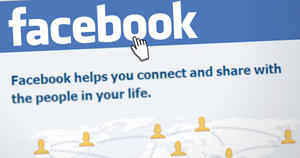 You'd love to join a Facebook group for moral support on how to deal with a perplexing problem that's, well, embarrassing.
But you don't want to advertise your struggle to all your Facebook friends and fans.
Before you decide not to join, make sure you understand the differences between Public, Closed and Secret groups and the protections each provides.
To do: Check out Facebook's easy-to-understand table that explains the privacy settings for all three. At the bottom, you'll find a link on how group administrators can change their groups' privacy settings.
#FacebookGroups #PrivacySettings
2. What Smart Publicists Don't Share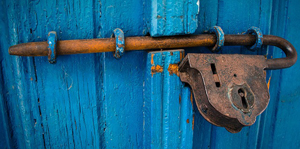 If you're lucky (and rich) enough to hire a publicist, don't be surprised when you ask for her list of media contacts and she refuses.
Publicity Hounds sometimes call me, grousing that their PR reps ripped them off by not turning over the list of journalists, bloggers, email addresses and phone numbers.
If this has happened to you, you have a smart publicist.
That list of valuable media contacts may have taken years to build. And in your hands, those emails and phone numbers could be deadly and ruin your chances for publicity.
To do: Read PR pro Gini Dietrich's article "Help! My Client has Asked for My Media List. What Do I do?" and learn the other reasons why you shouldn't have that list. If you need a publicist and don't know where to start looking, grab my ebook "How to Hire the Perfect Publicist" at half price, today through Monday night. Use coupon code PUBLICIST at checkout. 
#medialist #publicists
3. Use Online Reviews in PR Storytelling

When was the last time you read your list of Recommendations on LinkedIn?
I don't mean those useless "Featured Skills & Endorsements." I'm referring to the section on your profile that lets happy clients and others write intelligent endorsements for you and your work. Right now, go over and read them.
Then hop over to Amazon. And on Yelp. And anywhere else people can rave about you. Read all the reviews you can find.
Now, choose the best ones. Think of how you can weave them into an interesting story for your publicity and PR campaign. If you can't write, hire a writer to do this for you.
To do: Read Adam Beeson's article "3 tips for using online reviews in PR storytelling." Too few reviews on Amazon? Watch the free training from Debbie Drum on how to shave weeks off the tedious chore of targeting and pitching Amazon Reviewers. It's called "Sell More Books Faster with Less Effort: Build an Army of recruiters for Your Books." (Affiliate link.) 
#onlinereviews #storytelling
4. Hound Video of the Week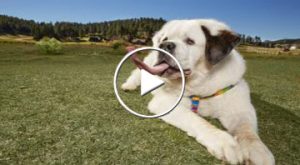 Meet Mochi, a rescue St. Bernard that has made it into the Guinness Book of World Records with a tongue that measures a whopping 7.31 inches in length.