Issue #1224 May 19, 2018
Publisher: Joan Stewart
"Tips, Tricks and Tools for Free Publicity"
In This Issue
Say Goodbye to Klout
Get Your Book into Bookstores
Wanted: Nonprofit PR Experts
Hound Video of the Week
This Weekend in the Hound House:

One of the thrills of gardening is the unexpected, like the few snowdrop plants I started last year. They've spread like crazy into a giant crop that will bloom in a week or two. I never got around to planting a 6-foot-tall dogwood tree my girlfriend gave me last summer. I stashed it, still in the plastic pot, behind my garden shed and left it to die in the sub-zero temperatures. Miraculously, it survived. I don't have the heart to take it to the dump and will add it to my gardening "to do" list.
1. Say Goodbye to Klout

Remember when we worked like crazy to boost our Klout score?
For 10 years, Klout measured our online influence based on our social media habits. Experts, including celebrities, flaunted their Klout scores. Kloout even gave us cool badges, like the one shown here, to display on our websites.
Our scores gave us such a sense of superiority that, the story goes, Britney Spears once went to the company's headquarters in San Francisco demanding to know why her score was lower than Lady Gaga's. She won't have to worry anymore.
Starting May 25, Klout is shutting down. As social media and content sharing have become more sophisticated, the criteria used to determine our scores became outdated. Klout became less relevant.
"Klout was largely based on who was most active on social versus who had an engaged audience that fit a brand's consumer base," says Ryan Detert, CEO of Influential. "And influencers saw that someone who simply tweeted more often than they could have a higher Klout score, so they didn't put much stake in it."
To do: Read more about what's behind this decision in "Out of Klout: The Social Media Scoring Service is Shutting Down." Displaying your Klout score on your website will look outdated. My advice is to remove it.
2. Get Your Book into Bookstores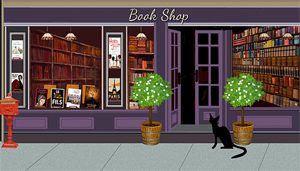 If you've published a book on your own, you might have abandoned the idea of trying to get it into bookstores because you've heard that bookstores don't like self-published books.
Not true.
Over the last several years, the number of independent bookstores has exploded. More than 700 new stores have opened and welcome books from indie authors like you. Even the big chains like Barnes & Noble and Books-a-Million, the second largest chain in the U.S., are accepting more books from indie (self-published) author.
Publishing expert Amy Collins, a former book distributor, knows how to catch the attention of bookstore owners. I've partnered with her to offer a service that will get information about your book in front of more than 1,000 bookstores in the United States. Buyers at all those stores have asked Amy to email them information about books she recommends.
But she won't take just any book. Your cover can't look homemade. And the title must be appropriate for the genre.
Amy is compiling a list of titles to present to book buyers at the indie stores and the big chains next month. Author Ashley Emma participated in one of these mailings and made more than $1,100 within a week after Amy's mailing went out.
After the first email, Amy follows up as many as six times with each bookstore.
Her service is also for authors who have a small or major publisher.
To do: Learn more about this service by watching the short video from Amy and learn how your book can be among the 25 she will recommend next month. This is an affiliate link. If you have questions about the program, email Amy at info@NewShelves.com.
#BookMarketing #Bookstores
3. Wanted: Nonprofit Experts for Book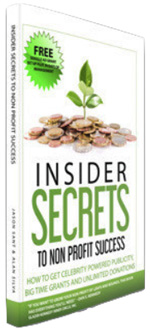 Alan Silva and Jason Sant are looking for experts to write one or more chapters for a book they're compiling on how nonprofits can promote themselves.
"Insider Secrets to Non-Profit Success: How to Get Celebrity Powered Publicity, Big Time Grants and Unlimited Donations" is a step-by-step manual that explains how nonprofits can raise money and recruit celebrities to help through publicity and online promotion. It will be on all the e-book platforms, as well as available in soft cover. The authors will promote it heavily through Google pay-per-click ads, Facebook and at in-person industry conventions.
I've written chapters on how nonprofits can generate publicity in newspapers and magazines. They need contributors who can write on these topics:
How to Set up and leverage your Facebook Business Page
Killer Donation Apps
Starting and building a successful Vlog on YouTube
Getting on TV shows
Note: His company sells services to nonprofits, and the book is intended to promote the services. It's still an excellent way to promote yourself as a subject matter expert.
To do: Email Alan at AlanS@impactix.org with the subject line "The Publicity Hound sent me" and tell him why you'd be the best person to write a chapter on one or more of those topics. You can read more about the book and the other contributors here. 
#NonprofitPublicity #Nonprofits
4. Hound Video of the Week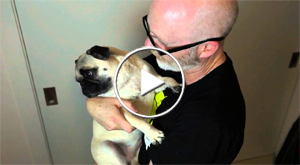 Nothing says "rejection" more than a Pug that doesn't want to kiss you.