Issue #968 Nov. 14, 2015
Publisher: Joan Stewart
"Tips, Tricks and Tools for Free Publicity"
In This Issue
Radio DJs Need You Now
Pinterest by the Numbers
Make 'Em Laugh
Hound Video of the Week
This Weekend in the Hound House:

After I schlep all my bird baths and garden art into the shed for the winter, I'll head over to the Flea Market Gardening website and dream of fun projects to make in the spring.
1. Radio DJs Need You Now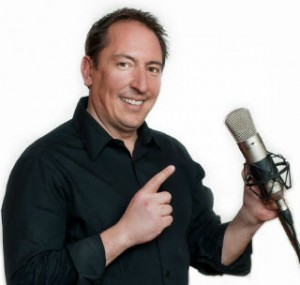 Lots of Publicity Hounds who make ideal radio show guests disappear from mid-November until after the first of the year. They're too busy cooking, shopping and celebrating.
That leaves DJs like morning drive-time host Wayne Kelly almost begging for warm bodies. He still has three hours to fill from 6 to 9, Monday through Friday.   
Wayne says most DJs dislike booking authors because too many of them try to promote their own books on the air. They sound boring. They can't talk in sound bites. And they don't know how to have fun.
But if you can pitch a topic that ties into that day's hot news and pitch it with passion, you're as good as in. For example, if you're a romance author, pitch a show on how to bring romance into your life and tie to the Ashley Madison hack or a news report that day on the latest divorce statistics.
I'm hosting a free webinar with Wayne this week, from 4 to 5:30 p.m. Eastern on Thursday, Nov. 19, and you're invited even if you don't write books. It's on "How to Promote Your Book to More than 10,000 Radio Listeners for Free — Month After Month."
Wayne will give you examples of "book hooks" authors can use to get onto shows. He'll tell you how to give a sizzling interview and how to drive listeners to your website after the show. This is the most important piece of your media campaign but almost no one does this except for a few super-successful authors.)    
Register for the free training here.
2. Pinterest by the Numbers
Pinterest drives more traffic to websites than Twitter, Facebook, Google+ and YouTube combined.
That's an astounding statistic–reason enough to at least try your hand at this social media site where gorgeous photos and images have attracted more than 100 million users.
During the webinar I hosted on Thursday, Pinterest expert Beth Hayden said authors can build a huge following on Pinterest faster than they can on those other social media sites. If you're gearing up for a book launch, or you're just starting to write your book, start pinning photos related to your topic NOW. By the time your book hits the shelves, you can have a ready-made audience of thousands of followers. Also, the number of people who see your pins is often greater than the number of your followers.
If you missed the free training on Thursday, you have until Monday night, Nov. 16, to watch the video "The 3-Step Strategy for Doubling Your (Fiction or Non-Fiction) Book Sales Using Pinterest" and access the materials.
3.  Make 'Em Laugh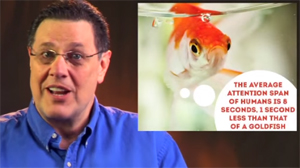 The goofy photo of me in my Cheesehead hat a week ago here resulted in more response from readers than any other item recently.
People LOVE humor. And humor sells. A lot.
That's the first thing Tom Antion taught me when I started following him about 15 years ago. Inject humor into your products, your speaking engagements–even your publicity–and you'll sell more stuff. Humor will also help you raise your speaking fees. That's why I give away a Cheesehead hat at almost speaking gig.
This Tuesday, at 8 p.m. Eastern Time, he's offering two hours of training on how to be funny–without telling jokes.
Here's the offer. Attend the webinar for free. You pay only $97 afterward–but only if you think the things he's taught you will make you a lot funnier than you are now. If not, no problem. Just contact him immediately afterward and he won't charge you.          
Watch the funny video he created to promote this training and register here.
He's also offering a free short webinar on Sunday explaining how you can win a $9,100 scholarship to his Internet Marketing school, the only licensed, independent, Internet Marketing distance learning school in the country.
Sign up for that webinar here.
I'm an affiliate and I earn a commission if you do business with Tom. (After all the things he's taught me about humor and Internet marketing, I'd be crazy not to.)
4. Hound Video of the Week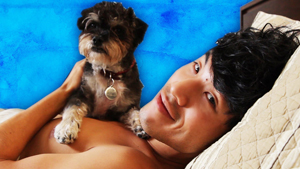 Thanks to Publicity Hound BL Ochman of New York City and www.Pawfun.com for this wonderful compilation of Weird Things Dog Owners Do. I love the Google search.